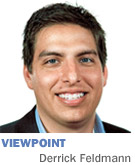 I remember it vividly: About nine years ago, the executive director of the organization I worked for came back from a board meeting and announced, "I have directive."
He then explained that one of our board members had described a recent article about a not-for-profit that had raised $15,000 online. It seemed the organization simply added a "donate" button to its website and watched the money roll in. My board quickly agreed that our organization should cook up that same recipe for success.
The staff launched into action. Our office was like a newsroom with a big story on deadline. We met with the website designers and programmers, scrambled to gather information, then met some more. Our entire organization became consumed with the goal of beating that other organization's $15,000 achievement. We finished one another's sentences, bounced ideas off one another, and made decisions on the fly. It was exhilarating.
We did all the right things: We prepared the phone lines and talked to the bank about processing the expected donations. We brought in volunteers to enter information into the database. We queued up e-mails to go out the moment we went live.
Then, launch time. After false starts (always happens), we flipped the switch. The staff gathered around a computer to witness that first online donation. Eyes glued to the monitor, we were like fans watching the final moments of a gold-medal Olympic event, with the score tied and our team closing in on the winning goal.
And then … nothing. An hour went by; no donations. A couple of staffers drifted back to their desks. Two hours. More staffers stepped away. Six hours. Some of us called it a day. Weeks went by. A few donations trickled in, but nothing big.
First we were stunned, and sad. How could this happen? Does no one like us? Then, we got angry—not with ourselves, of course, but with technology. Then we spiraled. "Online just isn't where it's at," we shrugged. Next time, we agreed, we'd get more evidence before jumping onto a bandwagon.
Does this process seem familiar? It should. It's common in any business or organization that hears about an incredible success and tries to replicate it by following the same steps. Then, when it falls short, the organization and its people get disappointed—not with themselves, but with the tactic or the technology they thought would transform their organization.
Case in point: The not-for-profit sector has taken great interest in text and mobile tools after the success of American Red Cross' Haiti text-to-give campaigns. Many are jumping into it the way my organization leapt at the "donate" button. Some already are lamenting their failures. What they forget is that the American Red Cross had a recipe not many will ever replicate: a natural disaster (no one hopes for one of those), the president of the United States encouraging giving, celebrity power, media, a big not-for-profit brand, etc.
Does this mean businesses and not-for-profits shouldn't try to emulate successes? No, but it does mean you must have realistic expectations and adapt the recipe to fit your organization and audience. Modeling is good, but nothing's guaranteed just because one outlier was successful—especially when it comes to technology and other new strategies or tactics.
So, yes, experiment and innovate, but with your own unique organization and audiences in mind. Enjoy the process and energy it brings to your organization, but with realistic goals and expectations. Learn from the successes of others, but recognize everything that factors into those successes.
What you'll end up with is your own recipe for success. And nothing will taste sweeter than that.•
__________
Feldmann is CEO of Achieve, an Indianapolis-based consulting firm for not-for-profits.
Please enable JavaScript to view this content.