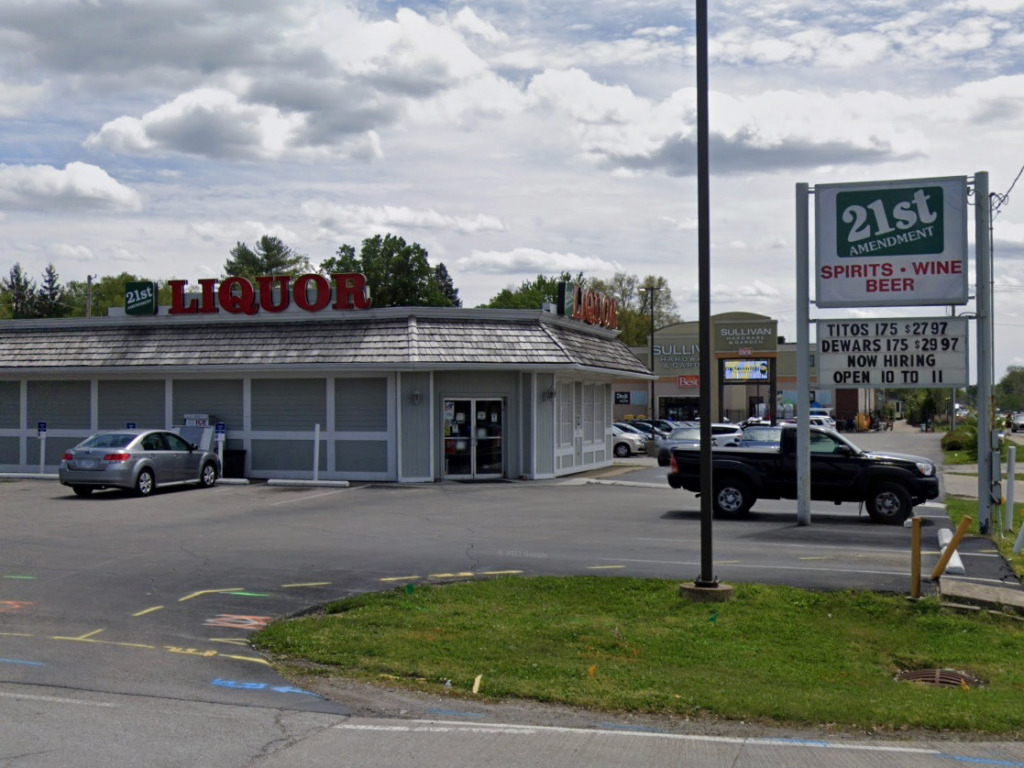 Indianapolis-based 21st Amendment Inc., a liquor store chain founded in 1971, is selling all 20 of its stores to US Liquor Group LLC, an Indiana company founded in September.
On Tuesday morning, the Alcoholic Beverage Board of Marion County approved the transfer of 10 beer, wine and liquor package store licenses from 21st Amendment to US Liquor Group. The transfer of licenses for two additional Marion County stores will be considered in February.
The transfer of licenses for eight 21st Amendment locations in Westfield, Carmel, Noblesville and Fishers will be considered by the Alcoholic Beverage Board of Hamilton County on Jan. 10.
Indianapolis-based US Liquor Group is made up of three principals: Bobby Kang, CEO of California-based transportation company Cargo Solution Express; and Indianapolis-based hotel owners Harry Ghoman and Alex Ghoman.
Alex Ghoman attended the alcoholic beverage board meeting, but he declined to discuss the sale following the meeting.
The stores will continue to be known as 21st Amendment Wine and Spirits.
Jim James, founder of 21st Amendment, opened his first location near the intersection of 71st Street and Michigan Road. James died at age 85 in February 2021.
Attorney Alex Intermill of Bose McKinney & Evans LLP represented US Liquor Group at the alcoholic beverage board meeting. Intermill said 21st Amendment Inc. explored the sale of its stores following James' death.
Intermill said Lou Anne Brennan, president of 21st Amendment Inc., will work as a managing consultant during US Liquor Group's ownership.
According to an October 2020 report by national liquor trade publication Market Watch, the 21st Amendment chain generated $38 million in annual sales. About 150 employees worked at the stores.
Beer, wine and liquor package store licenses were approved for transfer to US Liquor Group for the following 21st Amendment stores:
2201 E. 62nd St. Suite E
7069 N. Keystone Ave.
5878 E. 71st St. Suite G
5561 N. Illinois St.
1158 W. 86th St.
6917 Bluff Road
7020 N. Michigan Road
6951 Shorecrest Drive
3939 S. Keystone Ave. Suite B
A yet-to-be-determined location
In Hamilton County, transfer of beer, wine and liquor package store licenses are being considered for the following 21st Amendment stores:
11640 Brooks School Road, Fishers
9887 E. 116th St., Fishers
8360 E. 96th St., Fishers
234 W. 161st St., Westfield
220 E. Main St., Westfield
3404 E. 146th St., Carmel
719-723 S. Rangeline Road, Carmel
14235 Mundy Drive, Noblesville
In February, transfer of beer, wine and liquor package store licenses will be considered for the following 21st Amendment stores in Marion County:
7353 Shadeland Ave.
9743 Fall Creek Road
Please enable JavaScript to view this content.