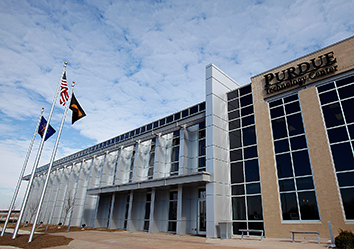 Purdue University researchers are teaming up with colleagues in China for a 5-year effort to study the environmental challenges posed by urbanization.
Purdue's Center for the Environment and the Chinese Academy of Sciences will use their partnership to focus on the impact of population growth and urbanization in the two nations.
Scientists at the two schools will study soil biology, the movement of contaminants in urban areas and model water flow in those areas as part of their research.
Their work will create research exchange opportunities for students, scholars and faculty.
The new partnership deal signed Friday builds on an existing collaboration between the two groups and also researchers at the University of Tennessee and Oak Ridge National Laboratories.
Please enable JavaScript to view this content.