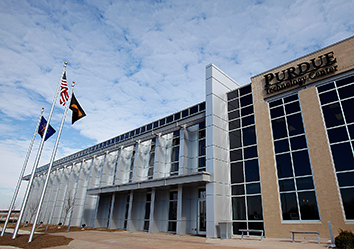 Purdue University's president is heading to the White House for a date to discuss scientific research with Vice President Joe Biden.
President France Cordova is one of six university presidents who will take part in Tuesday's gathering to fill Biden in on research that's being funded by the National Science Foundation and other federal agencies.
Cordova says she's looking forward to telling the vice president about the work being carried out by Purdue researchers. She says some of that research is helping bring new industries and jobs to Indiana.
The other universities represented at the meeting will be the universities of Pennsylvania, California and Florida; Washington State University; and Johns Hopkins University.
Please enable JavaScript to view this content.