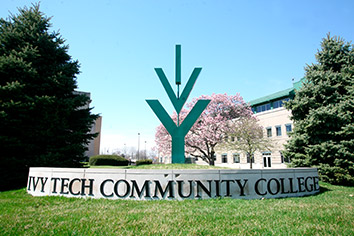 Ivy Tech Community College says its president and one of its students have been invited to the White House Summit on Community Colleges.
Ivy Tech President Thomas Snyder and student Michael Rice were invited to Washington, D.C. on Oct. 5 for the summit. The meeting is billed as a chance to discuss the role of community colleges in preparing the nation's work force and reaching President Barack Obama's goal of having more college graduates.
Snyder says he's honored to represent Ivy Tech faculty and staff members from Indiana, and Rice says he's excited to represent students.
Rice is a 27-year-old father of two and is the first in his family to attend college. He hopes to graduate from Ivy Tech in May and transfer to IUPUI for a bachelor's degree in business administration.
Please enable JavaScript to view this content.