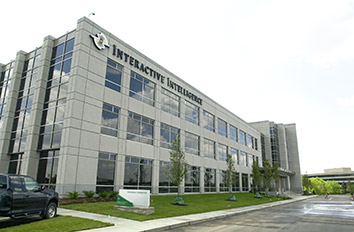 Shares of Interactive Intelligence Inc. surged Tuesday after the communications software maker reported preliminary third-quarter results and projected that revenue will grow 20 percent this year.
CEO Donald Brown said revenue growth is coming from both new and current customers, as well as from strong demand for the company's cloud-based communications products. Cloud computing involves running applications in Web browsers instead of installing them on individual hard drives.
"We're achieving better operating leverage from revenue growth driven by an increasing number of large transactions," Brown said in a statement.
For the three months ended Sept. 30, the company projects net income will range from $3.3 million to $3.8 million, or 18 cents to 20 cents a share.
That range is lower than the 23 cents a share expected, on average, by analysts polled by Thomson Reuters.
But on an adjusted basis, excluding stock-based compensation expense and non-cash income tax expense, Interactive Intelligence projects earnings will range from $6.5 million to $7.3 million, or 35 cents to 39 cents a share. Analysts typically exclude one-time items from their estimates.
The Indianapolis-based company anticipates revenue will range from $41 million to $42 million for the quarter. Analysts are expecting revenue of $37.9 million.
Interactive Intelligence is scheduled to report final third-quarter financial results Nov. 1.
Shares closed at $22.90 Tuesday, up 26 percent for the day.
Please enable JavaScript to view this content.