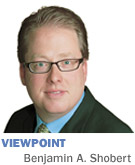 This month provides an excellent opportunity for reflection on several aspects of Gov. Mitch Daniels' economic development trip to Japan and China.
Many forward-thinking state leaders from around the United States, like Daniels, have been working for some time to build relationships with Chinese government and industry. Underlying these efforts is a belief that ultimately Chinese businesses will have similar realizations that their Japanese counterparts had in the early '80s and, just as the Japanese did then, the Chinese of today will begin to look for strategic American partners for new factories, distribution centers and regional offices. Once Japanese companies came to the realization that, to be successful in their largest export market, they needed to have localized manufacturing and distribution, states such as Indiana benefited.
This aspiration is not without justification: Last year, for the first time ever, outbound investment by Chinese business into American industry exceeded outbound investment into Chinese firms by American companies. This fact has not been lost on business or political leaders who believe attracting China's investment dollars is critical to our economic well-being. But some China-watchers are torn as to what to make of last year's inversion in the United States-Chinese investment relationship.
Optimists believe this indicates that both countries are becoming increasingly reliant on each other, and that China's business leaders realize they must further integrate into their export markets through manufacturing localization. Critics dissect China's outward foreign direct investment and suggest that, once you prune back the top-line OFDI number, China's OFDI is still predominantly driven by mergers and acquisitions. Specifically, much of China's OFDI is the sort of investment where a Chinese firm needs access to a proprietary process, distribution channel or ownership of specific intellectual property.
Each are understandable motives, but they are a far cry from a targeted pursuit of U.S. production facilities as a means of reducing transportation costs, localizing service and support infrastructures, or avoiding potential duties and tariffs. The examples of Chinese companies opening U.S. production sites (which has happened, and of which Indiana can proudly claim several), are still nascent, and may remain so for some time. Unlike Japan, which desperately needed to stay in lock step with both the economic and political realities of its export markets, the sheer size of China's domestic market affords its business leaders a bit of distance and self-reliance, which Japan's industry could never contemplate.
Indiana's existing relationship with Japanese industry, in particular within the automotive sector, has proven that our legislators and mayors, along with Indiana's economic development team, are capable of pulling together and attracting targeted and meaningful foreign direct investment.
As the opportunity with China comes into focus, many of these same people will need to call on familiar executive and political skills if Indiana is to separate itself in the eyes of Chinese industry. For this group, part of being successful is likely to mean emphasizing sectors we already know well (automotive, heavy machinery, small appliances, etc.). It also will mean being proactive in identifying Chinese industries that are likely to be affected by duties and tariffs currently being contemplated in the World Trade Organization and in Washington, D.C., and being early through the door to propose Indiana as the solution to their need to localize production.
But, perhaps most important, regardless of political party, Indiana needs its leaders to make the investment of time and guanxi (relationship)–building in China. If, as many believe, the U.S.-China relationship will be the most important of this century, then Daniels' trip is a small but necessary step toward Indiana's becoming one of the handful of states that Chinese business knows and trusts.•
__________
Shobert is managing director of Teleos Inc., a local firm specializing in taking products and technologies to market.
 
Please enable JavaScript to view this content.