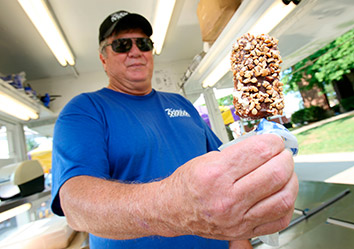 The Indiana State Fair will last 17 days for at least the next three years under a vote by the panel that oversees the annual summer event.
The Indiana State Fair Commission on Thursday approved a recommendation to have the fair run 17 days through 2013.
The fair expanded from 12 days to 17 days in 2009. Officials said the longer run would give families a third weekend to visit and create more opportunities for 4-H participants.
Attendance during this year's 17-day fair was down slightly from 2009. Fair organizers said high temperatures and the economy were factors.
The 2011 fair will be the "Year of Soybeans." It will be the fifth year the fair has featured one Indiana commodity.
The previously featured products were corn, trees, tomatoes and hogs.
Please enable JavaScript to view this content.