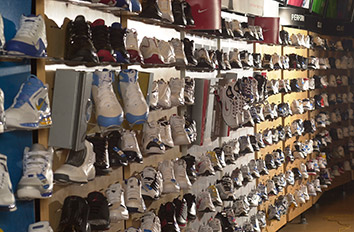 Athletic shoe store chain The Finish Line Inc. said Tuesday that its fiscal third-quarter profit skidded 37 percent as a one-time leg up from a tax windfall last year was not repeated.
Profit in the three months ended Nov. 27 hit $4.1 million, or 8 cents per share, from $6.6 million, or 12 cents per share, a year ago. Last year's tax benefit amounted to $6.4 million, and without it, earnings per share would have been near zero.
Revenue rose 9 percent to $260.9 million from $240.1 million.
The results raced past the 5 cents per share of profits expected by analysts polled by Thomson Reuters, who were also looking for just $249.1 million in revenue.
The company also said sales at outlets open more than a year were up 4.5 percent from Nov. 28 through Dec. 19 compared to the same period a year ago.
Finish Line shares fell 19 cents to $18.60 in after-hours trading on Tuesday, after closing up 51 cents, or 2.8 percent, at $18.79 in the regular session.
Please enable JavaScript to view this content.