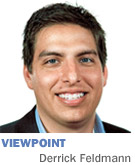 Well, it's that time of year again: time to gaze into the crystal ball and predict what trends will dominate fundraising in the year ahead.
Before we do that, though, let's take a look at what shaped the fundraising landscape in 2010.
• Text campaigns: The Haiti earthquake inspired mobile users to give more than $35 million for victims of this natural disaster. Organizations that thought they could emulate this success realized quickly that it requires a specific recipe: impulse opportunity, specific needs and media/awareness.
• Social media: If you've not heard about the power of social communities, you must be living under a rock. Not-for-profits that have embraced social media are wrestling with the question dogging everyone: How much do we invest—in money, time and staff—in this trend?
• Transparency: Talking openly with donors about how their gifts are used and how they made a difference yields better relationships. It's no longer enough to say, "Give because it's for a good cause." The top U.S. award for websites—the "Webby"—went to not-for-profits that developed new ways to use the Web to communicate the impact of donors' gifts.
• The multi-channel donor: Donors no longer interact with organizations through one channel only (direct mail, social media, e-mail or events). Donors who give through traditional methods use websites to get information. Those who receive e-mail or online-based communications also give offline through direct mail. And there is a growing trend of older donors who use the Web without giving online.
Having covered what happened in 2010, let's predict the trends for 2011.
• The technology trifecta: Organizations will look at communications and fundraising through the lens of the technology trifecta: Web, mobile and social media. They'll test concepts in all three technologies to discover the right recipe for their own constituency bases. Mobile will gain momentum as technology and techniques improve. Social media will provide better donor communication and stewardship, and the Web will offer a tool for transparency and donor interaction. Testing and experimenting will be key to implementation. Organizations must manage expectations and define effective donor delivery methods without simply copying others' tactics.
• Communication preferences: Organizations will let donors select how they receive communication. This practice will have the added benefit of strengthening donor relationships.
• Smaller consecutive gifts: Donors will seize opportunities to provide smaller amounts of support several times during the year. Organizations that enable impulse giving will see more dollars and stronger donor relationships.
• Giving transaction time: Organizations will decrease the time between the giving decision and the actual transaction. One-click gifts, instantaneous giving and other impulse-giving technology will gain popularity. However, this trend comes with a caveat: Making it easy on the front end doesn't give organizations a license to decrease stewardship activities.
• Donor networks: We will see the rise of donor networks—donors who come together to support causes, volunteer and engage in other activities to promote organizations. These networks will be small and intimate groups of donors who come together to help many causes. Organizations must discover existing donor networks and engage them by introducing them to their cause. Network members will want to meet and understand the causes they support—and that requires in-person delivery.
• Impact reporting: Organizations will rely more on ongoing and real-time reporting of impact, and less on annual reports. Using technology and other communication methods, organizations will inform donors regularly about how their dollars are used and how people are affected. In an instantaneous society, waiting for an annual report to learn about impact will not suffice.
Of course, all these predictions are just that: predictions. Even if these trends do emerge, they might not affect every organization in the coming year. Still, at some point, all organizations will need to incorporate aspects of these practices. Otherwise, I predict they'll find themselves falling behind, in both fundraising and donor engagement.•
__________
Feldmann is CEO of Achieve, an Indianapolis-based consulting firm for nonprofits. He can be reached at dfeldmann@achieveguidance.com.
Please enable JavaScript to view this content.