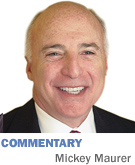 Meet Marie. Marie grew up in Columbus, Ind. She was a wife and mother who enjoyed working as a retail manager, but when she began using drugs, her life took a drastic downward spiral. She lost her husband, job, home and finally her children. She suffered through the winter nights inside a pitched tent in a homeless camp under a White River bridge.
During those desperate times, Marie was visited by the Horizon House outreach team. Horizon House is the only day center in Indianapolis exclusively serving the homeless. It is in a state-of-the-art facility at 1033 E. Washington St., within walking distance of most homeless camps, and operates programs serving hundreds of people per day.
Horizon House estimates that, in 2010, there were more than 65,000 visits to the center where more than 7,000 showers were taken and more than 6,000 loads of laundry were processed. Horizon House also provides a foundation from which to address issues including employment, housing and self-sufficiency. The ultimate goal is to eliminate homelessness.
Two times a week, the Horizon House outreach team visits the homeless where they gather in order to begin the process of building trust, an essential component of successful outreach.
That is how Marie was saved. She was encouraged to visit the Day Center and, with assistance, she reclaimed her life. She overcame her addiction, found a job, reunited with her children, and regained her dignity. For the last two years, she has served as a guest service associate at Horizon House and a valuable member of the outreach team. She can relate to the homeless and feels their fear and desperation. She enjoys helping people improve their lives.
I met Marie. Together with Melissa, another member of the Horizon House outreach team, we visited two homeless camps, of which there are more than 100 throughout Marion County. We provided blankets, food and hygiene kits, and good cheer. The team asked and answered questions and encouraged the homeless to visit Horizon House for additional services. I was privileged to witness this good work.
The first camp we visited is on East Washington Street. I was pleased to learn that camp rules forbid drugs and alcohol and require that everyone must work together. That camp has been in existence for one year and arose after the city closed and fenced up a nearby camp in order to clean up rats and trash.
I conversed with a couple of residents and made friends with Bear, the camp dog. I learned that not every homeless person is a panhandler. Some have part-time jobs and earn money by donating plasma. Many use a bicycle for transportation. I thought, "These folks are in better shape than I am."
At the second camp tucked into the south side, in sight of the downtown business and professional community, I was offered a freshly baked cookie prepared at the church nearby. I learned that many faith-based institutions also provide services. In contrast, Horizon House has no religious affiliation.
Horizon House recently began a new initiative called Street Outreach Rapid Response Team, or SORRT. The program, supported by a grant from Lilly Endowment Inc., provides support personnel at any hour of the day for emergency response. Business owners who have concerns, including complaints about the homeless, may also contact SORRT at any time (Melissa Burgess at 423-8909, ext. 337, or sorrtteam@gmail.com).
According to its mission, the work of Horizon House is rooted in the recognition of individual strengths and needs and the values of hospitality, respect and dignity. For Marie and many others—mission accomplished.
There is much work to be done. The Coalition for Homelessness Intervention and Prevention, an umbrella homeless advocacy organization, estimates that 4,500 to 7,500 individuals in Marion County experienced homelessness in 2010. I encourage you to meet Marie and the rest of the Horizon House team, including its executive director, John Joanette. Volunteers are always welcome.•
__________
Maurer is a shareholder in IBJ Corp., which owns Indianapolis Business Journal. His column appears every other week. To comment on this column, send e-mail to mmaurer@ibj.com.
Please enable JavaScript to view this content.