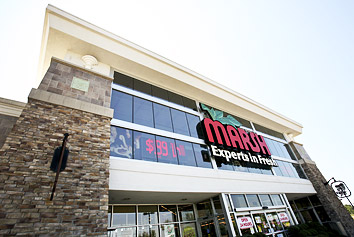 Attorneys for Marsh Supermarkets say the grocery chain's former president defrauded the company of millions of dollars, using it as his "personal piggy bank" to fund extramarital relationships.
A brief filed Thursday in a federal lawsuit in Indianapolis accuses Don Marsh of fraud and breach of contract over personal expenses it says were wrongfully paid for him, including his mortgage and financial planning services.
Previous filings in the case have also accused the 73-year-old Marsh of spending on lavish trips and having extramarital relationships. The lawsuit was first filed in March 2009.
Don Marsh's lead attorney called the suit an attempt to tarnish his client's reputation and said Marsh would not comment.
A Marsh Supermarkets spokesman says the chain of about 100 stores in Indiana and Ohio has tried unsuccessfully to settle with Marsh.
This story will be updated.
Please enable JavaScript to view this content.