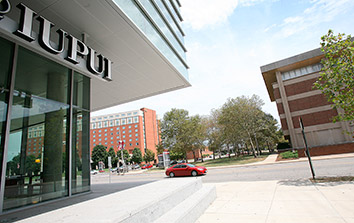 Indiana University plans a new Ph.D. program in urban education that would make the school one of a handful in the country to offer a doctorate for those who want to research urban schools.
The Indiana Commission for Higher Education has approved the new Urban Education Studies Ph.D., which will be offered starting in 2012 at IUPUI. IU says it's the first doctorate degree in education taught entirely on the Indianapolis campus and is the only urban education doctorate program in Indiana.
IU School of Education Dean Gerardo Gonzalez says Indianapolis is the perfect spot to conduct field-based research that will help solve challenges found in urban schools.
Please enable JavaScript to view this content.