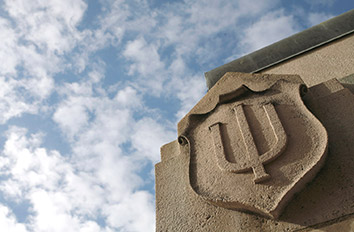 Students at Indiana University's main campus in Bloomington will see their bill for tuition and fees go up at least 5.5 percent this coming school year.
The university's Board of Trustees on Tuesday also approved increases ranging from 3.3 percent to 4.5 percent for in-state students attending IU's regional campuses.
The state's higher education commission had recommended that IU limit tuition increases to 3.5 percent.
The Herald-Times reports IU's plan raises tuition for in-state students at the Bloomington campus by 3.5 percent and adds a new mandatory $180 building maintenance fee.
IU Student Association President Justin Kingsolver told trustees that breaking the building fee out is deceptive because students are primarily concerned about the bottom line.
Total in-state tuition and fees for Bloomington students will go up $496 to $9,523.
Please enable JavaScript to view this content.