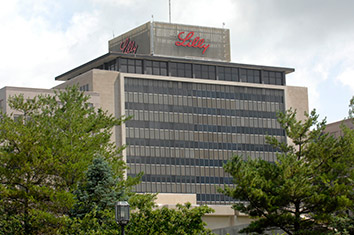 Indianapolis-based Eli Lilly and Co. spent $2.5 million in the first quarter lobbying the federal government on access to foreign markets, tax issues and a host of other topics.
The drugmaker raised its spending 8 percent from the $2.3 million that it spent in the first quarter of last year. It also spent 70 percent more than the $1.5 million recorded in the final quarter of 2010, according to lobbying reports filed with the House of Representatives.
The maker of the antipsychotic Zyprexa and the antidepressant Cymbalta lobbied on pricing reforms in Germany and Greece and market access issues in Poland and Romania, among other overseas topics. It also lobbied on food safety, and veterinary medicine and biologics.
The drugmaker faces the expiration later this year of patents protecting its top seller, Zyprexa, from generic competition. Other key drugs also will lose patent protection in the next few years. Lilly has cited its animal health business as an important source for future growth as it seeks to replace the revenue lost when sales of those products fall.
Lilly also lobbied in the January-to-March period on corporate tax and patent reforms and the health care overhaul, which aims to cover millions of uninsured people and imposes fees and expenses on the pharmaceutical industry.
Besides Congress, Lilly also lobbied the Patent and Trademark Office, the U.S. Trade Representative, the Food and Drug Administration, the Office of Management and Budget, and the departments of Commerce, State, Agriculture and Homeland Security.
Lobbyists are required to disclose activities that could influence members of the executive and legislative branches of government under a federal law enacted in 1995.
Please enable JavaScript to view this content.