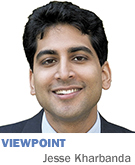 Indiana has a number of fiscal hawks among our elected officials who talk tough about ending government subsidies and cutting wasteful projects. But when the rubber meets the road, these officials have been astonishingly silent in voicing concern about the largest publicly funded project in the state—the now-projected $3 billion new-terrain Interstate 69 highway from Evansville to Indianapolis.
This project comes at an even greater price to the Hoosier taxpayer. Our organization recently released an economic analysis—reviewed by an economist formerly with the right-leaning Hudson Institute—which concludes that, over the next two years, Indiana will dedicate 23 percent of its available funding for highway construction, maintenance and repair to the new-terrain I-69 project. In 2013 alone, 30 cents of every Hoosier taxpayer dollar spent on highways will be devoted to this single project.
What is stunning is that this doesn't even account for the projected—and likely underestimated—$1.2 billion portion of the project connecting Bloomington to Indianapolis, or the nearly half-billion-dollar Indiana share of the Henderson Bridge that would connect I-69 in Kentucky with the new-terrain route in Indiana.
The state has no credible plan for how it would actually pay to finish this project. And unfortunately, new-terrain I-69 proponents have been misleading in characterizing I-69 as 15 percent under budget. Proponents omitted a number of costs in their calculation: right-of-way acquisition, design and engineering, and construction administration. Tally all costs, and building I-69 from Evansville to Crane is actually 24 percent over budget.
Pouring so much of our dwindling transportation resources into a single project greatly impairs the state's ability to meet more pressing infrastructure needs. One out of every five bridges in Indiana needs to be repaired or replaced. In some counties, it is as high as 50 percent.
Across the state, roads are scarred by potholes and some are being ground down to gravel because there is no money to fix them. According to policy analysts at Purdue University's Local Technical Assistance Program, more than 50 percent of our paved county roads require some kind of improvement.
We can accelerate the repair of our roads and bridges while also extending I-69 to Evansville if Indiana converts the U.S. 41/I-70 route to I-69. This alternative is $1 billion cheaper and far less environmentally damaging than the current route, and that alternative will still be less expensive even if the new-terrain route were to be built to Crane Naval Base.
Detractors say that U.S. 41/I-70 will mean longer travel times from Indianapolis to Evansville, but it is only about 13 minutes longer according to the state's own estimates. Since the state has no credible plan to fund the Bloomington-to-Indianapolis portion of new-terrain I-69 or the Henderson bridge project, it only makes sense to save $1 billion and free up resources to accelerate the repair of our existing infrastructure.
Let's uphold Hoosier values of common sense, prudence and thriftiness. Switching course on the I-69 route is the ultimate opportunity for our state's many fiscal hawks to show they truly embrace such core Hoosier economic values.
Elected officials of all political stripes need to pick up the phone and tell our leading gubernatorial candidates, Mike Pence and John Gregg, to seriously re-examine the financial wisdom of pressing ahead with the new-terrain I-69 project. By placing a greater emphasis on improving our existing infrastructure, elected officials will be better honoring the Hoosier taxpayer and putting our state in a safer, more economically prosperous position.•
__________
Kharbanda is executive director of the Hoosier Environmental Council, www.hecweb.org.
Please enable JavaScript to view this content.