Hurco is one local company that will be keeping an eye on the European economy.
Europe accounted for more than 60 percent of the machine-tool maker's sales in the first nine months of the fiscal year ended July 31, Hurco reported earlier this month.
The company has seen a huge swing in sales and profitability this year. Its third-quarter profit was $4.6 million on sales of $50.6 million, compared with a year-ago loss of $1.2 million on sales of $26.5 million.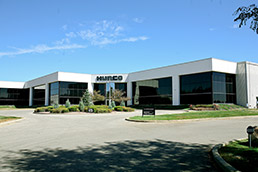 Hurco earned a $4.6 million profit in its fiscal third quarter, compared with a year-ago loss of $1.2 million. (IBJ File Photo)
The weak U.S. dollar had a favorable impact on sales of $3.3 million, Hurco said.
Diluted earnings per share were 70 cents, versus a per-share loss of 18 cents.
European manufacturers buy most of Hurco's higher-end models, which boosts profitability, the company's management explained in a quarterly filing. But Hurco has seen overall shipments resurge in North America and Asia Pacific, too.
Please enable JavaScript to view this content.