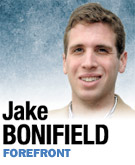 All across Indiana, the mayoral contests are heating up as we approach next month's election, and with them speculation that the political tides are turning. If, as many Democrats hope, the municipal elections serve as a bellwether for the 2012 races, Indiana's minority party may find itself well-situated to regain some control of state government.

It seems unlikely that Democrats in Indiana will benefit from the sort of grass-roots wave of anti-incumbent sentiment which, in 2010, helped Republicans retake the House of Representatives and cement a walkout-proof majority in the Senate. There is, however, significant if latent dissatisfaction among many Hoosiers with how those majorities have conducted themselves, from pushing right-wing social issues to defunding low-income health care providers and sacrificing public education at the altar of austerity.

A quick glimpse of the political climate in several of Indiana's largest cities gives some political perspective to the backlash.

Long a stronghold of labor and stalwart Democrats, the strength of organized labor has again become a political factor in cities and towns outside of Lake County and northwestern Indiana. The same "right-to-work" bill that prompted House Democrats to walk out of last year's session is now the focus of an interim study committee, suggesting Republicans may again try to push the legislation through.

It is again unlikely to succeed. The move has the potential of crippling Gov. Daniels' agenda for his final legislative session by challenging a newly united labor faction that has rallied around the threat. With the election of Pete Buttigieg, a young, smart and enthusiastic mayoral candidate in South Bend, as well as a host of Democratic incumbents poised to win additional terms, northern Indiana will be poised to exhibit the strength of traditional supporters while breathing new enthusiasm into a party that, in previous years, has lacked both.

Tom Henry, the mayor of Fort Wayne running for re-election, seems to be running well. Some have suggested his race against Paula Hughes has tightened in the past few weeks, but with Henry's reputation as a strong leader both in the mayor's office and on the city council, he appears well-positioned to widen his lead in the final weeks. As mayor of Indiana's second-largest city, Henry's bid for re-election is one that statewide and legislative candidates will surely be watching.

In Indianapolis, the crown-jewel contest of the 2011 cycle, Melina Kennedy has presented an impassioned, compelling challenge to incumbent Mayor Greg Ballard. A race that was quiet for months has sprung to life, with both candidates taking jabs at their competitor's record.

Kennedy, if elected, would be a fresh, progressive face for Indianapolis. Her focus on education, in particular, may prove an attractive backdrop for education-focused senators and representatives seeking to play a role in the inevitable fallout from recent legislation.

Finally, in Evansville, a contentious primary and hotly contested general election has many political observers anxious. Democratic challenger Rick Davis, who defeated incumbent Mayor Jonathan Weinzapfel's preferred candidate in the primary, is, by many accounts, within striking distance of Republican Lloyd Winnecke. Davis, the Vanderburgh County treasurer, is leveraging Winnecke's role in a highly unpopular secret tax deal that resulted in a repeal of the homestead tax exemption. Winnecke was a member of the county council at the time the decision was made in 2008.

Hundreds of municipal races will take place next month. They each have important consequences for communities across Indiana, but if Henry, Kennedy and Davis each win their respective contests in decisive fashion, their victories will have an outsized impact on Democratic candidates across the state for the next four years. These exciting candidates have the potential to build momentum for progressive policies that will create jobs, rebuild Indiana's manufacturing base while attracting entrepreneurs, and improve public education without undermining public educators.

Retaking both chambers of the Legislature and the governor's mansion is an ambitious goal. Achieving it begins with supporting this slate of impressive candidates.•

__________

Bonifield is a political science major at DePauw University and president of Hoosier Youth Advocacy, an organization focused on increasing youth participation in the Indiana General Assembly. Send comments on this column to ibjedit@ibj.com.