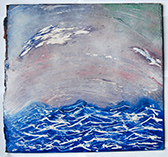 "So, are you going to go soft now?" That's what a blunt friend asked me about a week after the January death of my daughter Maggie.

The friend wasn't trying to shock me. She honestly wanted to know how the work that I care so much about would be affected by such an overwhelming, unfathomable loss.

That was two months ago.

Meanwhile, in "August: Osage County" at the Phoenix Theatre, a mother turned to her daughter: "Listen to me," she implored, "die after me, all right? I don't care what else you do, where you go, how you screw up your life, just ... survive. Outlive me, please."

Then, at the Palladium, Bernadette Peters sang "No One is Alone" as I listened with an empty seat beside me.

And as I sat down to a meal in a Zionsville restaurant, the guitarist-in-residence unaware of my circumstances began plucking out "Tears in Heaven."

Am I going soft? my friend asked.

At services for my daughter, there came an outpouring of support—much of it from the Indy arts community—that I can compare only to my first time looking out over the Grand Canyon.

Grace, like nature, can be difficult to grasp on such a scale.

Empowered by the love and support of those around me, I wrote:

Every evening, we lose the morning
Every day, we lose yesterday.

What happens happens in its own time.
Once.
And then is gone.
A walk, a gesture, an adventure.
There in the moment
Not in the next

... And so it is not for the past we mourn.
We had the past, even as shared memories now live in only one heart.

We mourn instead for what we've lost.
Tomorrow's walk, tomorrow's gesture, tomorrow's adventure.
That's where the weight of "never" lies.

We think we can know the size of sorrow.
We can't.

It has proven time and again to be larger than we can imagine.

But sorrow does not rise and stand alone.
It can and often does have a beautiful shadow.
That shadow is musical—a chorus of love and support that rises up behind sorrow.

One unique and beautiful voice adding to another unique and beautiful voice and then adding to another.

That beautiful shadow stands up to sorrow, never defeating it, but refusing to let it reign alone.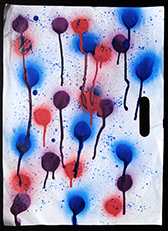 __________

My daughter Maggie was an artist—a painter and a poet, an actress and a dancer. Being an artist isn't something she aspired to be. It's something she was. She created because that's what she did, painting on any material she could find—a piece of particle board from an old dresser, the inside of a shoe box.

The artwork with this column is hers. As is this poem:

i have all the souls i need

sunrise places its hand over night's mouth, softly but firmly, saying hush now, it's time to end—the mother telling the son that maybe he should take a deep breath.

flowers can speak, but they won't. they're far, far too bashful. at the dinner party, all flowers do is whisper to one another: you sure do look beautiful today, my love. i smile because if i listen closely enough, i can hear them. ...

grass is a fighter. he is yanked on and pulled apart, but just keeps coming back stronger. he is there for me when i am nervous on my first date, in the park, where he selflessly allows me to peel him away to occupy my shaking hands.

a tree is a writer at heart. the tree gives me shade and a piece of fruit and a pencil for me to dream up stories with and paper to be marked upon. the way a tree will always know what i need and the way a tree will always give it to me.

dirt waits and sees if i liked the movie first, before telling me if she did. i am raining, dirt will turn to mud for me.

i curse snow, but he stands his ground. i respect that. snow may be difficult, but he's the one who gives me the nod of approval when i step onto him in my far too large galoshes instead of uggs like all the other girls.

as hard as she tries, rain will never be able to smile. the best i can do for her is dance with her and yell out to her "you are loved!"

i have all the souls i need and i couldn't ask for them if i tried, because even the wildest imaginations cannot dream up the wonders souls like those possess. —Maggie Harry
__________

My daughter believed in souls more than I do. But if there is such a thing, art is the best window into them that we've got. Maggie's work and words are the tangible things that I treasure most from the thousands of objects left from her life.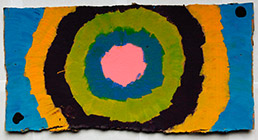 Going soft? Truth is: I've always been soft.

I'm the guy who wept at Butler Theatre's "Lamentations of the Prophet Jeremiah" and the "On the Willows" song in any production of "Godspell" I've ever seen. Soft, to me, implies being receptive to experiences, to seeing the world through someone else's eyes. To being open to the empathy implied in all art.

But that won't keep me from being as tough and as passionate and honest an advocate for excellence and exploration as I hope I've always been. Maggie, a tougher critic than I'll ever be, wouldn't have wanted it any other way.•