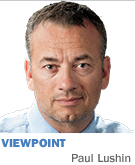 It's time for Indianapolis to reach across geographical boundaries to ask for input, help and support as it works to transform Indianapolis Metropolitan Police Department so it can work on restoring public confidence and ultimately safer streets.
It doesn't matter whether you live in Greenwood or Carmel, Avon or New Palestine, we all are affected by the successes or failures of IMPD. Crime is more than a public safety issue. It's a quality of life issue and it's an economic development issue. Crime rates affect decisions of prospective businesses and residents. Violent crimes in an urban core can spread like a cancer throughout the metropolitan area.
Regionalization is nothing new to policing. Police departments long ago forged joint task forces to crack down on drugs, gang violence and underage drinking. When a police department needs backup, it knows it can count on a neighboring police agency to help out, whether it's to bring in SWAT members or to provide extra security for the Super Bowl.
Policing is about cooperation. Great policing is about innovation.
IMPD is at a crossroads. It can launch a new search with the same job description for public safety director to replace Frank Straub, who resigned last month. Or, Indianapolis can use this opportunity to identify a visionary who understands how to implement innovative policing.
Innovative policing works.
Boston's homicide rates declined drastically after the police department used a forward-thinking strategy called focused deterrence. Instead of doing street sweeps, which resulted in a lot of easy arrests, but did little to reduce crime, police developed strong community relationships, which helped police identify and arrest the most dangerous criminals.
High Point, N.C., turned to innovative policing and wiped out violent drug markets in one community. After developing strong relationships and trust with residents, police promised to be more responsive, and in return, community members agreed to take the reins of their neighborhood back. High Point police identified 17 men driving the drug market, and in one swoop, they arrested three dealers, who had a history of violence, then summoned the 14 others to a community meeting where residents demanded they put an end to the violence.
Police laid out the consequences if they didn't heed the warning and gave the men one last chance to turn around their lives. Social service providers were there, too, offering job training, drug treatment and mentoring. The city's most significant drug market vanished overnight, and violent crime has been cut in half since 2004.
As a former police officer in Indianapolis and in Texas, I understand the day-to-day challenges officers face. They work hard to make Indianapolis a safer place, despite budget cuts and fewer resources. The challenges facing IMPD aren't so different from the challenges many of the businesses I work with are facing. It doesn't matter whether it's a government entity, a not-for-profit or a business, success comes from being able to adapt to changing environments and being able to take a risk by innovating.
The first step toward innovation at IMPD should be approaching policing as a regional issue that affects all the neighborhoods in and around Indianapolis. Mayor Greg Ballard has been open to input for a variety of projects, including ideas related to the future of City Market, Monument Circle and the former Market Square Arena area. Now is the perfect time to open up the dialogue about selecting the next leader of IMPD.•
__________
Lushin is an executive coach and trainer and owns Lushin & Associates in Indianapolis. Send comments on this column to ibjedit@ibj.com.
Please enable JavaScript to view this content.