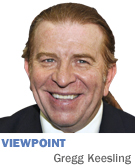 Upon the birth of the social enterprise model in the early 1970s, it just seemed like a good thing to do. Organizations like Delancy Street out of San Francisco strived to empower people with problems to become the solution.
The next wave of socially conscious endeavors aligned with the environmental movement, especially in the form of businesses making gourmet and artisan foods, the kind of goodies you'd find at a farmer's market. Ben & Jerry's and its eco-minded ice cream factory really signaled the rise of social enterprise on the East Coast.
But is the social enterprise model ready to take advantage of the industrial and manufacturing infrastructure and heritage embedded in the middle of the country?
Organizations like Green for All, which advocates for growing the green economy, have convinced me the answer to this question is, "Yes!" We're never going to win the battle for environmental justice if it's embraced only on the coasts. The mission of RecycleForce—which employs ex-offenders to collect and sort recyclables—is a model of what social enterprise can look like in the Midwest.
In November, Green For All released its Communities of Practice report at our location on the east side of Indianapolis. Its report illustrated the need for green social enterprises and highlighted RecycleForce as a promising model.
We admire Green For All for the courage to launch its report in the Midwest, where concepts that are socially centric are too often (incorrectly) labeled as socialism. However, our model reduces recidivism, strengthens families, and saves taxpayer dollars. As part of a nationwide study by the U.S. Department of Labor, our results will help leaders craft smart policies to address re-entry. With the help of Green For All, we hope others are inspired to learn and follow what we are doing at RecycleForce.
A few months ago, Kabira Stokes Hochberg of Los Angeles came to visit RecycleForce. Hochberg has a passion for civil rights issues and a firm belief in the importance of second chances. She's convinced there is little room for new businesses without a social mission.
She came to learn about our operation with the intent to essentially replicate our social enterprise model in California, where the rate of recidivism is the highest in the United States. I'm thrilled she is copying our success.
Then I began to connect all these dots, like my model for the modern agitator, Frank Zappa. I realized more businesses need to recycle and hire ex-offenders. We need to foster the social enterprise movement by re-creating our own model right here in the Midwest. There is so much e-waste to be recycled and we ought to be the operation collecting it and helping ex-offenders in neighboring cities and states along the way.
We're growing new RecycleForce outposts. We've started to do so near Evansville, and in Chicago, Cincinnati, Louisville and Columbus, Ohio. It is early in the process, but we believe folks in these cities can do what Isidore Recycling is trying to do in California.
In addition to growing these programs, our next steps include leading an effort to create a local chapter of the Social Enterprise Alliance and we hope to grow Midwest membership in the Social Venture Network. Both organizations can become valuable resources for growing the Midwest social enterprise movement.
So get ready, America. You haven't seen heart till you've seen it come out of the Heartland.•
__________
Keesling is president of RecycleForce. Send comments on this column to ibjedit@ibj.com.
Please enable JavaScript to view this content.