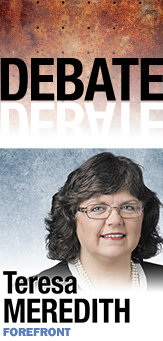 Question: How are volunteers most effective in improving public education?
Answer: Most everyone agrees that parental support and community involvement are a critical part of successful schools. Not all schools are fortunate enough to have ranks of volunteers, but most schools have some involvement. How are those volunteers most effective in improving public education?
Creating partnerships between parents, schools and communities to have a significant impact on student achievement should be the first target, but funding cuts have forced schools to rely on unpaid help to lend time to non-curriculum tasks that are essential to daily functions—copying, bulletin boards, office errands, school mailings, library assistance. Plus, schools will always need volunteer help with fundraising, party planning, bake sales and PTO endeavors.
As standards and testing issues soak up more and more instructor time, volunteers are asked to help with more interactive activities—reading to students, practicing flash cards, chaperoning field trips. Some lucky schools link up with tech-savvy parents who design websites or write school newsletters. What works best in one school might be unnecessary in another, but teachers agree that assistance pays off.
A study by the Center for Public Education shows that more than two-thirds of teachers believe their students would perform better in school if their parents were more involved in their children's education. Teachers and administrators know that targeted programs can solve problems and increase student achievement.
School-parent-community involvement programs could include four categories:
• Parenting—helping families with their parenting skills by providing information on children's developmental stages and offering advice on learning;
• Communicating—educating families about their child's progress and promoting at-home learning through high expectations;
• Volunteering—offering opportunities for parents to visit their child's school and to recruit and train them to work in the school; and
• Community collaboration—implementing an outreach strategy where community groups are involved in education and schools encourage family participation in the community.
Ideally, schools would have time and funding to foster the four categories for volunteerism. Unfortunately, most schools do not have a surplus of helping hands.
A 2009 national education survey shows that only 46 percent of parents volunteer or serve on a school committee.
In June, Indianapolis Public Schools announced that Emma Donnan Middle School would be turned over to new management come fall. The school succumbed to state takeover after decades of failure. Many of the students were special-needs, unruly or gang wannabes who dawdled in the halls instead of attending class. Daily fights were commonplace. Some labeled the school as a dumping ground for IPS' worst middle-schoolers.
Could mentoring or volunteering have changed those outcomes? What if those children had the benefit of mentors and volunteers from early on?
Knowing that someone cares can make a lifelong difference. Students who might have attendance problems tell stories about how they never missed school on tutoring day.
Next time you drive by the school where your kids are enrolled or the school in your neighborhood or the urban middle school that might be at risk of failure, ask yourself if you have time to help. We know the positives for the students. We also know that no matter how often or how small the efforts might be, people benefit from helping others. It's a lesson to remember.•
__________
Meredith is vice president of the Indiana State Teachers Association and has taught for more than 18 years in Indiana schools. Send comments on this column to ibjedit@ibj.com.
Please enable JavaScript to view this content.