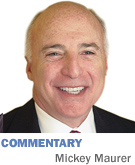 In my opinion this is the most blatant example of corporate deceit that I have witnessed during a long career on Wall Street…"
– John Mullin III, former board member of Progress Energy
"My grand pappy was a chess grand master," Jim Rogers declared as we sat down to a game back in the early 1990s. Jim was a pal. When he and his wife, M.A., lived in Carmel, we vacationed together and enjoyed running and biking on the weekends. He was a competitor. He liked to win.
According to accounts in the Wall Street Journal and The New York Times, Rogers has been playing chess again—and winning. In the latest in a series of moves over the last 20 years, Rogers merged his Duke Energy Corp. with Progress Energy in a $32 billion deal to create the largest electric utility in the United States with 7.1 million customers and more than 29,000 employees in six states. Rogers landed on top of that behemoth—but there's the rub.
Rogers had agreed to the lower position of "executive chairman" to allow Progress CEO Bill Johnson to serve as the CEO and chairman of the board of the newly combined companies. That was the bait taken by the Progress directors and the North Carolina Utility Commission. But 20 minutes after the merger was approved, there sat Rogers in the corner office and there went Johnson with his employment contract in shreds. The poor guy didn't even have enough time to bang his gavel. The message: "Go on home now Johnson, you've been had."
Johnson reportedly was shocked by the board's action, but it would appear he will keep his mouth shut. He is all tied up in a nice bow by a benefits-and-severance package of about $44 million, which includes conditions that he not disparage Duke and that he cooperates with the merged entity. Disgruntled Progress directors are not so constrained. Mullin, quoted above, went on to say that he believed that this was one of the greatest corporate hijackings in U.S. business history.
Anybody really surprised? After graduating from the law school at the University of Kentucky and spending time running interstate pipelines at Enron (I draw no conclusions here), Rogers began his utility career in Indianapolis at PSI Energy. Alakazam! He merged PSI with Cincinnati Gas and Electric Co. and then Duke Energy. In each case, he wound up as CEO.
Rogers is energetic and innovative. When John Hodowal chairman of Indianapolis Power and Light, attempted a hostile takeover of the Rogers-led—and much smaller—PSI Energy, Rogers reared like a cornered possum and attacked Hodowal in a high-profile, magnificently orchestrated defense/offense that left a bewildered Hodowal thrashed by the side of the road. Rogers reportedly confided to friends afterwards that he would have won on either side of that match. I believe him.
In defeat and victory, I have always been a fan of Rogers. (I won that chess game, but I also was on the board of directors of IPL during the failed takeover attempt.) His easygoing Kentucky drawl and outsized personality and intelligence make for great company.
He is honest but shrewd. The machinations of the Progress merger would make Cardinal Richelieu proud. The skullduggery is evident. The company announced that Johnson had resigned by mutual agreement, but later it was revealed that he was ousted by the surviving directors—a majority of whom were on the Duke/Rogers team. Moreover, Rogers knew of the backroom deliberations days before the assassination took place, but did not share this knowledge with his negotiating partner.
Rogers maintained his innocence. I would like to believe that and would welcome communication from his board that they acted independently of their CEO. Meanwhile, sounding a bit triumphant, Rogers reportedly said, "While regulators were promised Johnson would become the post-merger CEO, no one said for how long."
Checkmate.•
__________
Maurer is a shareholder in IBJ Corp., which owns Indianapolis Business Journal. His column appears every other week. To comment on this column, send e-mail to mmaurer@ibj.com.
Please enable JavaScript to view this content.