The Indianapolis Convention & Visitors Association is changing its name to Visit Indy and dramatically altering its logo to appeal to leisure travelers as well as meeting planners and convention attendees.
The change officially takes effect Friday with an overhauling of all the organization's signage at the Indiana Convention Center and around the city as well as all of its marketing and other collateral material. The organization already owns the VisitIndy.com web domain name and uses that name in its e-mail addresses.
"We found that everything people liked about this city was tied to 'Indy,' ICVA CEO Leonard Hoops said. "Everything positive was Indy, Indy, Indy. Things they didn't like they tied to 'Indianapolis.'"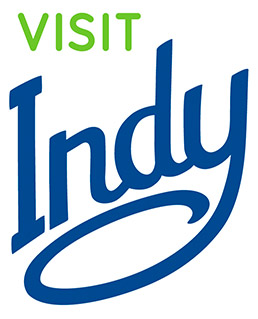 The new logo has symbolic iconography, including the oval shape in the tail of the "y," recalling the track at Indianapolis Motor Speedway. (Image: Visit Indy)
Along with the new identity, Visit Indy has killed its former tagline "Changing the Game." It will not be replaced.
"Indianapolis is the brand," Hoops explained. "And Indy is the brand strategy."
Hoops said the board approved the change last month following months of outside focus groups and numerous internal staff and board meetings to discuss the changes.
Over the last 12 months, the organization invested $30,000 in research and testing for the change. In addition, it is spending $150,000 producing new marketing materials ranging from letterhead and print ads to trade show booths.
The ICVA doesn't have a specific ad campaign lined up to tout the name change, but will be trumpeting it in its previously planned—and budgeted—fall and winter ad campaigns, said Chris Gahl, ICVA vice president of marketing.
 Hoops thinks the expense will be well worth it, boosting the effort to book 850,000 hotel room nights annually. In recent years ICVA has booked fewer than 750,000 hotel room nights.
"The question was, 'How the heck do we get to 850,000 rooms?'" Hoops said. "We concluded there were three factors. We had to be better at evaluating business. We had to take care of business better. And the third thing was the elevation of the brand. Changing to Visit Indy is a big part of that third factor."
Carmel-based Strategic Marketing & Research Inc. conducted the focus groups in key cities, including Chicago, St. Louis and Louisville. The Lodge, an Indianapolis-based marketing firm, helped craft the logo.
The logo uses several Indy-centric images including an "I" in the word Indy that is supposed to symbolize Monument Circle and a large oval shape coming off the tail of the "y" in Indy symbolizing the Indianapolis Motor Speedway and Indy 500.
"We discovered Indianapolis has an organically grown nickname that has significant brand equity among a number of constituents," said Hoops, who came to the ICVA as CEO from San Francisco in 2011.
Hoops said the name change also was tested with focus groups in Indianapolis.
"Two things I'm confident about," Hoops said. "First, some will like the new name and some won't. I'm also confident that [the new name and logo] have been thoroughly tested with key customer stakeholders and local stakeholders."
Hoops isn't concerned that the new name speaks more to leisure travelers than to convention organizers.
ICVA studies, Hoops said, showed that local and national convention planners found the Visit Indy moniker to be more "edgy, hip, trendy, fun, hospitable and endearing," than the organization's old name.
"Indy can be so many things to so many people," Hoops said. "It's all positive. And the new name allows us to be agile and nimble in developing future [advertising] campaigns."
Jay Gladden, dean of the School of Physical Education and Tourism Management at IUPUI, likes the change "a lot."
"It's important to be concise in this day of cluttered messaging, so it's great to spell out the mission of the organization in two words," said Gladden, who has led several studies in tourism marketing. "I think it's a great strategy to have your name be a call to action. One of the ICVA's chief missions is to get people to give Indianapolis a try. This lets people know right up front what you're all about."
The organization was formed in 1923 and has been known as the Indianapolis Convention & Visitors Association since 1978. In 2009, the ICVA board considered a similar name change but at the time the Indiana Convention Center was being enhanced and expanded and board members wanted to retain the word 'convention' in the moniker.
"They wanted to make sure we spoke to that audience; the world of convention and meeting planners," Hoops explained.
But now, Hoops and his staff want to market just as heavily to leisure travelers. Hoops said he's been seriously considering an organizational name change since last September—just more than three months after he took ICVA's top job.
Indianapolis-based Promotus Advertising President Bruce Bryant thinks the timing is right for the change.
"ICVA is too institutional and doesn't speak to general consumers, the leisure travelers," Bryant said. "On the heels of the Super Bowl, we have momentum with consumers because that mega-event is so consumer driven. Now is the time to tell people in that segment that Indy is the place to visit."
The local change follows a national trend. Chicago this year changed the name of its tourism and convention organization to Choose Chicago. Visit Baltimore, Destination DC and Meet Minneapolis are other examples of recent tourism and convention association name changes.
Please enable JavaScript to view this content.