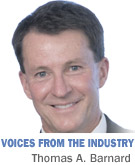 If your Indiana business has purchased liability insurance over the years and now faces an issue of environmental contamination, you might have valuable insurance coverage you don't know about. Like the "unclaimed funds" accounts maintained by the government, you might have "unclaimed coverage" that applies to expenses related to investigation and cleanup of pollution—whether your business caused the problem or not.

The Indiana Supreme Court recently ruled that policy exclusions known as the "absolute pollution exclusion" are not enforceable in Indiana. If you face an environmental pollution issue, pull your current and past insurance policies and look for the "Pollution Exclusion" clause. Chances are, depending on the age of the policies, that this exclusion does not exclude anything under Indiana law.

If the exclusion is unenforceable, your coverage for claims of "property damage" are left intact, and your company might have millions of dollars of coverage to pay for sampling and cleanup required by state or federal environmental laws.

In State Auto v. Flexdar, the Indiana Supreme Court ruled that pollution exclusions that do not explicitly include the pollutant at issue are ambiguous because "practically every substance would qualify as a 'pollutant' under [the policy's] definition, and such exclusions therefore must be construed in favor of coverage." The court's reasoning arose from its concern that an overly broad definition of "pollutant" within the exclusion is ambiguous and not a proper reflection of what the insured contracted for.

These older policies typically defined "pollutant" broadly to mean "any solid, liquid, gaseous or thermal irritant or contaminant."

The Indiana courts have determined that these exclusions must be more specific. This means, for example, that if your business sits on property that used to be home to a dry cleaners, and dry cleaning chemicals are now found under your property, you should check your liability insurance policy if you are required to investigate or clean up the chemicals.

If your policy's pollution exclusion does not specifically list the dry cleaning chemicals (for example, perchloroethylene) within the definition of "pollutant," the exclusion likely would not bar coverage.

Put your insurance policies on the list of documents to never throw away. This is because your old policies just might provide coverage for historic contamination that has been present for decades, even if you did not know about the pollution until today.

Every liability policy requires some sort of "trigger" before coverage will kick in. The key concept for environmental pollution is whether there was an "occurrence" of "property damage" during the year the policy was in force. The Indiana courts have ruled that the presence of environmental contamination in soil or groundwater is an "occurrence" of "property damage."

This means that if the dry cleaning chemicals were first released into the ground in 1992, for example, there would be an "occurrence" of "property damages" during the 1992 policy period and also during every policy period thereafter until the contamination is cleaned up.

Under this scenario, every policy you can locate during this period is likely worth $1 million per year because this was a standard liability limit for commercial general liability policies. If you were able to locate 10 polices, you likely would have at least $10 million in potential coverage.

Each situation is different, and often the pollution leaked from underground pipes or storage tanks that are not visible. Depending on your situation, you may want to work with an environmental professional skilled in forensics. Experts might be able to identify likely sources and release dates by identifying all activities on the site, including products used or manufactured.

Once you have determined the time the pollution likely existed at your site, you can match up policies and add up your potential coverage to pay for investigation and cleanup.•

__________

Barnard is a partner in the Indianapolis office of Taft Stettinius & Hollister LLP who focuses on environmental law. Views expressed here are the writer's.