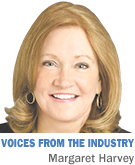 The looming shortage of nurses and the faculty to educate nurses threatens Americans' access to quality health care. As our population ages and health care becomes more extensive and complex, an increasing demand for highly educated nurses persists. This need directly influences the necessity for nursing faculty.
Statistics from the Indiana Department of Workforce Development indicate more than 12,000 additional nurses will be needed by 2018. However, some 1,600 people who applied to enter nursing bachelor degree programs in Indiana were turned away in 2010 because of lack of space at existing nursing schools, fueled in part because of the scarcity of nursing faculty.
This discouraging process may influence many prospective nurses to leave the field entirely, and the nursing faculty shortage is likely to worsen as our nation's demand for nurses rises.
The National League for Nursing identifies an aging, overworked faculty—who on average earn less than nurses entering clinical practice—as primary reasons for the shortage.
An average nurse practitioner makes $91,310 per year compared to a nurse-educator average salary of $72,028, according to the American Association of Colleges of Nursing. In 2011, the AACN surveyed 603 nursing schools and discovered not only 1,088 faculty vacancies nationwide, but also a shortage of 104 teachers needed immediately to accommodate the student demands.
Most of the vacancies were for faculty members holding a doctoral degree. As of 2011, only 50 percent of nursing faculty working in baccalaureate or graduate programs were doctorate-prepared. As these experienced professors age and retire, the development of the nursing knowledge base is also likely to diminish.
The mathematical equation is glaring: This need for additional nurses plus the need for increased care for the elderly necessitates nursing faculty in numbers adequate enough to meet the potential student population.
The question remains: How can the industry lure competent nurses away from the bedside and into the classroom?
Competitive salaries and compensation must be established and maintained to make the faculty role a viable career option. These faculty roles must then be promoted to the nursing population through career fairs, articles and seminars. Nursing schools need to broaden options for interested nurses to become qualified to teach through education tracks at the master's and doctoral levels, and administrators of nursing programs must recognize clinical practice as a valid route for faculty contribution in lieu of research and publication.
To close the gap in the nurse faculty shortage, the industry must prime the pipeline for future faculty. This will require expanding access to master's degree programs throughout the state, implementing distance learning options, expanding and promoting nursing programs, and offering scholarships and other financial incentives to nurses who will complete advanced degrees and teach.
The faculty shortage should be a concern to consumers across all disciplines. The quality of patient care—your care and that of your loved ones—depends on excellence in nursing education. Solutions to this faculty shortage must be attained, or we all will face a decrease in the quality of the care that we, the public, have come to expect.•
__________
Harvey is president of the Indianapolis campus of Downers Grove, Ill.-based Chamberlain College of Nursing. Views expressed here are the writer's.
Please enable JavaScript to view this content.