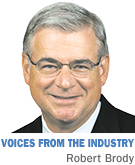 As we began looking at accountable care organizations, we clearly understood that this new model complemented our existing approach and had potential to significantly affect care, leading to better communication, better coordination of care, and better outcomes for patients.
In December 2011, Franciscan Alliance ACO became one of only 32 health care providers in the nation, and the only ACO in Indiana, to partner with Medicare in the Pioneer ACO program. This July, we extended our reach when we established Franciscan AHN (American Health Network) ACO. Both ACOs work with the federal government to provide Medicare-fee-for-service beneficiaries with high-quality service and care, while reducing costs.
Today we coordinate care for more than 50,000 patients throughout Indiana.
Our ACOs use patient-centric interdisciplinary teams to support patients at all stages of care. These teams consist of nurses, behavioral health clinicians, primary care and specialist physicians, and nurse navigators and health coaches. Working together, our ACO providers have access to better information and more resources to address the needs of patients and ensure they receive the right care at the right time, in the right location.
Among the initial results of our collaborative ACOs:
• The ACOs have brought together more than 30 care managers and health professionals to attend to patients having the most complex and serious conditions.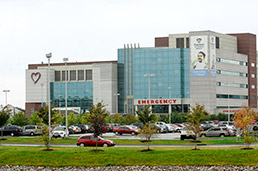 St. Francis hospital on the south side is part of the system's accountable care organization. (IBJ Photo/ Perry Reichanadter)
• We have developed the Patient Coach and Lifestyle Support program through our Visiting Nurse Service at St. Francis. This program places nurses with at-home patients, who closely monitor and assist them with health maintenance and wellness.
• Working together, affiliated physicians, Franciscan Center for Geriatric Medicine, Franciscan Physician Network, VNS at St. Francis, Indiana Internal Medical Consultants and AHN more effectively determine the most appropriate care setting for discharged patients, be it home, skilled nursing or assisted-living facilities, and better manage patients' progress.
• Also playing a supporting role is Advantage Health Solutions, which provides information technology and assists with case-management infrastructure.
Franciscan ACOs mirror what has been described by Dr. Don Berwick, formerly administrator of the Centers for Medicare and Medicaid Services, as the "Triple Aim" goal—to achieve better population health management, provide higher quality of treatment, and reduce the cost of care.
Triple Aim also contemplates improved care coordination through better practice management, electronic medical record data-sharing and the use of contemporary information technology, through the Indiana Health Information Exchange.
That's also why we began implementing the comprehensive electronic medical records system, Epic, in early 2011 before the formation of our Pioneer ACO. This system more closely integrates and monitors patient care, reduces paperwork, streamlines work flows, decreases risk of errors, and maintains patient confidentiality. Franciscan St. Francis Health has fully integrated Epic and the effort continues throughout our corporate 13-hospital network.
This is the most rewarding time in my 35-year health care management career. For the first time, I have witnessed a concerted effort by the provider community to coordinate services, reduce or eliminate unnecessary costs, and effectively promote and manage health improvement and maintenance initiatives.•
__________
Brody is president of Franciscan St. Francis Health and CEO for Franciscan Alliance Central Indiana Region. Views expressed here are the writer's.
Please enable JavaScript to view this content.