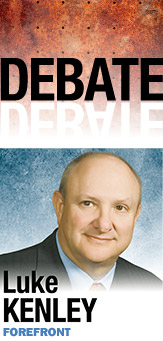 Question: Republican gubernatorial candidate Mike Pence proposes fighting childhood poverty through encouraging marriage, including adoption of so-called family impact statements that would make government agencies describe the impact of rules and regulations on families. Would family impact statements reduce childhood poverty?
Answer: As part of his gubernatorial campaign, Mike Pence has articulated a wide series of specific initiatives to keep Indiana moving forward economically, educationally and as a society.

Mike's goal No. 6 is to develop a plan to improve the health, safety and well-being of Hoosier families, especially children. Goal No. 6 has six policy steps ranging from promoting adoption and encouraging greater inter-agency and state-local coordination on child service issues to ensuring a complete continuum of care, enlisting teachers and law enforcement officials to conduct training and partnerships in child protection, and promoting early-intervention programs that identify and target services to at-risk youth.
As part of this effort, Pence would like to have all relevant state agencies draft a family impact statement when they adopt rules and regulations.
This last idea, promoting a family impact statement when adopting regulations, has merit for two reasons.
First, state agencies in Indiana have adopted a greater and greater number of rules as time goes by. In doing this, agencies pass rules that hurt legitimate business interests, create burdensome bureaucratic requirements on citizens and, yes, may even be counterproductive to children's and families' interests.
They do this without malice, but they fail to consider the impact on important groups or public policy issues.
The Pence campaign has touched on this problem inadvertently, but nevertheless, rules not reflecting common sense are one of the problems with governmental action in our lives today. Any legislator in the Statehouse will tell you that one of their most frequent tasks is to help extract a constituent from some bureaucratic rule that doesn't make sense.
By putting forth this goal, which I hope the Pence administration will seek additional input from others before doing, we can vastly improve the rulemaking process to help people. I liken this idea to the Daniels administration's determination to cut red tape at the BMV, reducing the wait time from 61 minutes to six.
Second, focus on the impact on the family itself in the rulemaking process has great merit. It is widely accepted in the field of poverty and social development that one way to achieve success and avoid poverty is to graduate from high school, work full time or go to college, and wait until you are married before having a child.
This is not an opinion; it merely represents a factual statement supported by statistics. It is particularly of concern that 41 percent of children are born out of wedlock. A child living with married parents reduces the risk of poverty 85 percent.
We give people on welfare a check and turn them loose without any discussion of how they can get out of that situation. Pence's approach would go to the core of the problem, which would stimulate the rulemaking process to help people understand how they can succeed by having the process be sensitive to the value of family impacts.
Indiana would be the first state to turn rulemaking into a process to help its citizens with a user-friendly process that recognizes the family as a key component of success.•
• Kenley, a Republican, represents the 20th District. Send comments on this column to ibjedit@ibj.com.
Please enable JavaScript to view this content.