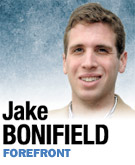 By all accounts, Glenda Ritz has a daunting challenge as the next superintendent of public instruction. Across a state that has been at the forefront of the so-called education reform movement, recent legislation has incensed and motivated teachers in profound ways.
As the most visible manifestation of this grass-roots energy, Ritz may find that her visibility is her most powerful weapon in the fight to return sane education policy to the Statehouse. The Board of Education to whom she will report is filled with appointees of Gov. Daniels and Gov.-elect Pence, making wholesale change unlikely.
But the power of the bully pulpit is significant, and one area where the classroom teacher would do well to take a cue from her polished predecessor is public engagement. Superintendent Ritz needs to continue to involve the state's 60,000 teachers, a task made easier by the enthusiasm that fueled her improbable down-ticket victory.
In many ways, Ritz enjoys a mandate given no other statewide candidate in 2012. Pence was the first gubernatorial candidate in recent memory to not win a majority of the popular vote and yet go on to occupy the Governor's Mansion. Sen.-elect Donnelly ran a solid race, but even his win was helped first by the defeat of Sen. Lugar, then by the antics of his general-election opponent, Richard Mourdock.
No such breaks were given to Ritz. In lieu of a massive organization and corporate sponsors, Ritz had a dedicated team of organizers; the backing of the Indiana State Teachers Association; and the determined spirit of educators, parents and students from every corner of the state. In what history books might term the post-Citizens United era, when a candidate's financial backing and her viability are seen as one in the same, Ritz devotees proved there is still no more powerful tool in a democracy than the harnessed fervor and emotions of the electorate.
Ritz's election has potential to be a game-changer, and there is no doubt her opponents were rattled by the victory, perhaps the most significant (small-d) democratic win of the past decade.
In the aftermath, the usually humble and gracious Daniels was compelled to insinuate, without evidence or cause, a conspiracy in the wake of Tony Bennett's defeat. Daniels asserted that the Republican Party had been made aware of incidences of teachers using their school accounts to send e-mail in support of Ritz—a classic hearsay redirection, neither verifiable nor specific. Some teachers undoubtedly did this, just as state employees undoubtedly sent e-mails encouraging Daniels' re-election in 2008. Neither constitutes a conspiracy.
Sour grapes and post-election bitterness aside, Ritz's victory is a reason for those concerned about the influence of powerful lobbies and special-interest money to take heart.
Now, there must be a concerted effort on the part of the 1.3 million voters who supported Ritz to ensure that her victory is not nullified. There is open talk by many Republicans about turning the superintendent of public instruction into an appointed position.
This move, supported even by many on the other side of the aisle, not only runs contrary to the oft-repeated value of trusting voters to make decisions themselves, but should be seen as an affront to the intent of voters to issue a referendum on the misguided policies of the past several years.
Teachers and their supporters should rally behind Ritz and not become frustrated by the inevitable obstacles of divided government in the process, but more than anything they must remain vigilant in protecting the democratic nature of the office itself.•
• Bonifield is a senior political science major at DePauw University and president of Hoosier Youth Advocacy, an organization focused on increasing youth participation in the Indiana General Assembly. Send comments on this column to ibjedit@ibj.com.
Please enable JavaScript to view this content.