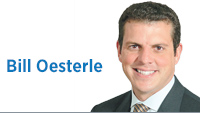 38th Street is not a highway. It isn't marked on any map as a highway. It does not have highway markings or signs. If you ask any of the neighborhood associations that border 38th Street, they will tell you that it is not a highway. If you ask the homeowners or businesses located on the street they will tell you that it is obviously not a highway.
If this is so self-evident and widely accepted, then why say it at all?
It must be said because powerful officials in our city government say it is a highway. They don't say it right away, but after you talk to them for a while, which I have, they eventually come clean with it. This was news to me, and no doubt to all of the other people with an interest in the street. I have come to realize that most of 38th Street's problems stem from this basic misunderstanding.
I actually think it is only a minority of people in city government that think 38th Street is a highway, but it is an important minority. The belief is heavily concentrated with the very people who decide what happens to the actual street itself—the ones who determine the number of lanes, how stoplights function, where crosswalks go, that sort of thing.
If you question the notion that 38th is a highway with them, they often retort with a historical fact, "Actually, 38th Street used to be State Road 67." So what? First it hasn't been a real highway since the 1950s, and second, the whole point is that it used to be a highway. The city consciously decided to move State Road 67 out to the then brand new I-465, ensuring that 38th Street would be, well, a street.
The results of this conflict are self-evident. People and companies live and conduct business on what they think is a street. The city designs the street to behave like a highway. The results would be funny if they weren't so sad. In a recent meeting, city officials explained that the reason the Red Line does not have a dedicated lane on 38th Street, as it does almost everywhere else, is because officials didn't want to impede vehicular traffic.
The irony of this decision is remarkable. They intentionally slowed the rapid-transit buses of the Red Line to maintain the flow of cars. The real sad part is that traffic calming is the main goal of the neighborhoods and businesses along 38th Street. It was a lose-lose decision. That is unless you are one of those people who likes to drive 65 mph on 38th. (It is marked 35 mph, by the way.)
This issue needs to be settled definitively. If the city is going to turn 38th back into a highway, the City-County Council and the mayor need to say so. If not, the city needs to start treating it like a bona fide street where vehicular traffic no longer reigns supreme. Streets are about moving people, not just cars. They are about living and commerce.
This highway-in-street's-clothing tricks people into making bad and even dangerous decisions. It is not a coincidence that two of the most dangerous pedestrian vehicle intersections in the region are College Avenue and 38th and Meridian Street and 38th. There is considerable bike and pedestrian traffic on 38th. I doubt anyone told these people that 38th is a highway.•
__________
Oesterle is the CEO at Tmap LLC. He managed Republican Mitch Daniels' first run for governor. Send comments to [email protected]

Click here for more Forefront columns.
Please enable JavaScript to view this content.