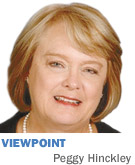 Would you launch four or five initiatives in your business in a year? And then introduce three or four more the following year? Of course not!

This is the root cause of failure of school reform in most school districts. They insist on having a flavor of the month, overwhelming teachers and principals. Schools are suffering initiative fatigue.

Businesses understand the need to focus on initiatives over time to allow the initiatives to root and give employees time to make adjustments in the new program or process. Sadly, school corporations are known for rarely focusing on one program or process and making it work.

Jim Collins, author with Morten Hansen of "Great by Choice: Uncertainty, Chaos, and Luck—Why Some Thrive Despite Them All," says, "The real signature of mediocrity is chronic inconsistency." They found that successful schools picked a good program and then marched with fanatic, consistent, relentless discipline to improve performance."

Think I am kidding? Here are current examples in Indiana:

• After committing to a school improvement process supported by the teachers' association and training all schools, the district introduced seven initiatives the next year. The initial process lost momentum. Why? A new superintendent wanted to make a mark with new programs, failing to support the previous one.

• After initiating several programs in its school district, the board began repealing certain programs without consulting with the superintendent. Why? Teachers did not want to make the changes and complained to board members. They wanted to bypass the superintendent, who was ultimately charged with improving student results.

As these examples illustrate, lasting change is rarely achieved.

In business, the CEO is held accountable for achieving results. When I served on a bank board, we did not micromanage the president. We reviewed reports and monitored results.

Some of these struggles are due to schools' being public corporations, meaning they must do their business in public. A successful businessman who served on my school board was astonished at the overwhelming number of regulations and restrictions placed upon schools because of the public nature of their business.

How do we fix initiative fatigue? We must have courage to list every initiative teachers and principals can remember. We then determine the current level of implementation, study student achievement results, and decide whether the program should continue.

We should engage teachers and principals in this conversation, not allow it to occur exclusively at the district and school board level. Teachers and principals will always tell the truth about what programs work if they fear no retribution.

Teachers and principals are willing to be held accountable. But they must have some control over the solutions that best meet the needs of their students.

Whatever improvement process a school district selects, the district needs to train, monitor the implementation, adjust, acknowledge and reward improvements, and stay the course for years.

The proof of the value of consistency is improvement in student achievement for years.

The district where I was most recently superintendent, Metropolitan School District of Warren Township, was committed to the 8-Step Continuous Improvement Model for more than a decade, and was rewarded with a federal $28.5 million Race to the Top grant.

Warren was the only Indiana district to receive the grant. As the reviewers noted, "It is clear that the district's 8-Step model for improvement has made a significant difference for students."

Schools are not lacking solutions. They are lacking focus.•

__________

Hinckley spent 28 years as a school superintendent and is the author of "Monitoring: Keeping Your Finger on the Pulse of School Improvement." Send comments on this column to ibjedit@ibj.com.