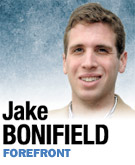 Social media is a relatively new, inexorable term for many business and government leaders. Social media, they are told, is a game-changer and the conventional wisdom suggests that if you do not have a presence on Twitter, Facebook and LinkedIn (and Google+, to be hipster-ironic), you are missing the boat.
What many businesses and not a few governments are failing to grasp is that the game is not changing; it has already changed.
Web 2.0 is now in its second stage, and a mere presence is no longer enough. Social media is now de rigueur, thus the need for a dynamic social media presence, cogent messaging strategy and metric-driven analysis.
The reality is that, while many have been quick to set up Twitter profiles, few tweet with any regularity, others too often rely upon external sources, and still others blast inane reminders and vaguely relevant links ad nauseum.
The potential of social media in terms of advocacy and constituent engagement is only just now being realized by officials in government, with leaders like the young mayor of Newark, N.J., Cory Booker, responding to constituent complaints and questions in real time through his @corybooker feed.
Under Booker's leadership, Newark has also implemented the Open 311 platform. Using social media to respond to non-emergency requests and concerns—everything from downed tree limbs to malfunctioning stoplights, graffiti, unplowed roads and potholes—the 311 API is a glimpse into the future of good government.
Chicago and New York City have adopted this tool, along with Boston; Washington, D.C.; Baltimore; San Francisco; and now Bloomington.
In addition to increased efficiency, when government is forced to respond to constituent complaints over public feeds like Twitter, accountability increases and the PR boost for savvy elected officials can be significant.
State Sen. Jim Merritt recently launched a mobile app to better engage constituents, and public officials around the state are developing their own digital personae.
Social media has potential to improve government services as much through passive monitoring as through aggressive response. During super storm Sandy, the Federal Emergency Management Agency monitored hash tags and locations of tweeters in distress, directing resources to the areas hardest hit in the immediate aftermath.
A relatively new traffic-monitoring app known as Waze provides a similar service, but focuses on traffic patterns, using social GPS tech to alert users to backups and delays. The same concept of trend monitoring can be applied to other areas such as power outage response.
In today's age, people are often quicker to tweet than they are to call, providing a faster, more transparent and ultimately more accurate picture than traditional channels.
Social media as a bridge between government and citizens is not a trend likely to dissipate.
According to Social Media Examiner, a popular forum and aggregator of social media data, people age 20 to 29 spend more time than other age groups using social media (with 43 percent spending 11-plus hours weekly, up from 41 percent in 2011), followed by 30- to 39-year-olds (35 percent spending 11-plus hours per week, down from 37 percent in 2011).
As voters loudly demand government become more fiscally responsible and prudent, elected officials and their advisers must not only respond, but also anticipate and adapt to trends on the horizon.
Social media is no longer a young man's game, nor is it a novelty. It is the new face of #goodgovernment.•
__________
Bonifield is a senior political science major at DePauw University and president of Hoosier Youth Advocacy, an organization focused on increasing youth participation in the Indiana General Assembly. Send comments on this column to [email protected].
Please enable JavaScript to view this content.