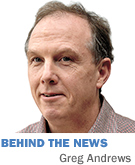 The lease agreement for then-newly built Conseco Fieldhouse that the Indiana Pacers and Capital Improvement Board finalized in 1999 could not have been clearer:
Both sides badly wanted to land an NBA All-Star Game.
"CIB and [the Pacers] acknowledge that the City of Indianapolis would receive significant benefits from hosting an NBA All Star game and related events," the agreement says. The parties "shall use good faith efforts to attract the NBA All Star game and related events to Indianapolis."
Fourteen years later, the 1985 NBA All-Star Game, held at the then-newly built Hoosier Dome, remains the only all-star game the league has held in this city—a curious omission given Indianapolis' propensity for landing big-time events.
Pacers officials say it isn't for lack of interest. They say it's just that the fieldhouse—their preferred venue for the game—already is bustling with activity, including a host of events that were new or never imagined when it was being built.
The calendar of upcoming events includes everything from the Indiana Pacers, Indiana Fever and Indiana Ice to WWE professional wrestling, Justin Bieber and The Mormon Tabernacle Choir.
"We will work on that someday," Pacers President Jim Morris said of making an all-star bid, "but honest to goodness we are busy."
While Morris said he doesn't have a particular year in mind, he vows: "We will have it here."
He said the venue—rechristened Bankers Life Fieldhouse in late 2011—hosts more than 500 events annually, including about 240 that use the lower bowl.
Many pack a significant economic punch. For five consecutive years, for instance, the fieldhouse hosted the Big Ten men's and women's basketball tournaments.
And it's not just the fieldhouse schedule that's crowded. "Sometimes, even when we might be available, hotel rooms might not be available" because of sporting events or conventions held elsewhere downtown, said Rick Fuson, the Pacers' chief operating officer.
The NBA will hold this year's All-Star Weekend, a collection of events culminating with the game, Feb. 15-17, in Houston. The NBA already has picked New Orleans for 2014 and has received bids for 2015 and 2016, meaning the first opportunity for the Pacers would be late this decade.
The NBA All-Star Game is the kind of event the Indiana Sports Corp. plans to pursue under its new strategic plan, said Allison Melangton, who became president of the organization last fall after serving as CEO of the 2012 Indianapolis Super Bowl Host Committee.
However, she said, "that would be driven by the Pacers, and they would come to us for assistance in putting that together. They haven't done that yet."
Don Welsh, then-CEO of Indianapolis Convention & Visitors Association, attended all-star festivities in Dallas in 2010, an informal site inspection that looked at the time like a prelude to making a bid.
But Chris Gahl, vice president of Visit Indy, ICVA's new moniker, said in an e-mail that "we haven't had … dialogue on this for a few years." He said it's essential for the Pacers to drive the decision, since they along with the city would serve as hosts.
The NBA's All-Star Weekend starts on Friday and features a variety of events, including slam-dunk and three-point-shooting contests, leading up to Sunday's game. A study commissioned by the Orlando Magic found last year's festivities in Orlando had an economic impact of $95 million, including $56 million in direct spending.
An estimated 37,000 visitors from outside the county spent an average of $1,020 each during their visits, according to the study, which found that NBA players alone dropped $440,000.
Despite competition from other cities, if Indianapolis throws its hat in the ring, it surely will be able to work its way into the hosting schedule, said David Morton, president of locally based Sunrise Sports Group. He sees Lucas Oil Stadium, which proved its mettle as a basketball venue when it staged the 2010 NCAA men's Final Four, as the ideal location.
The NBA has gone both big and small with past venues. The 2010 game was in Cowboys Stadium, home of the Dallas Cowboys, while this year's game is at Toyota Center, home of the Houston Rockets.
Fuson—who as a new Pacers employee helped ready the Hoosier Dome for the 1985 game—fondly recalls that event. But he said larger isn't necessarily better. He called Bankers Life Fieldhouse the best basketball venue in the country. And he said its appeal has only grown with the installation this season of a massive new high-definition scoreboard.
"Our new scoreboard makes a significant difference about the NBA wanting to be there, too," Fuson said.•
Please enable JavaScript to view this content.