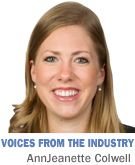 The Indianapolis health care market will likely flourish under the requirements of health care reform more than other Midwestern regions because local industry leaders are already thinking more strategically about how to move forward in the face of health care reform.
Recently announced partnerships and the potential for additional collaborations among the area's largest health care organizations indicate major shifts in Indianapolis that could permanently change the market.
One immediate effect is that the largest health systems and physician groups are becoming even larger and more powerful through these partnerships.
For example, a commercially based accountable care consortium announced in the fall aligns two of the market's largest health systems and the largest physician group. The sheer size of the joint venture among St. Vincent Health, Community Health Network and Suburban Health Organization makes it a force to be reckoned with.
The contracting behemoth will deal directly with employers—rather than only through insurers—for its product that will include only the hospitals and physicians affiliated with the three organizations.
The consortium has also agreed to be financially accountable for the health of workers and patients, which could make it an appealing prospect to employers and insurers alike.
Another development that could change the market's dynamics is the recently announced partnership between Wishard/Eskenazi Health and Community Health Network.
The agreement certainly creates a primary care giant. But it could also change where physicians practice in Indianapolis because Wishard historically has been affiliated with IU Health. If IU Health physicians begin practicing and training medical students at Community facilities, this agreement would align previously rival health systems.
As major health systems with integrated networks anticipate health care reform, they are also being more deliberate about construction projects and acquisitions, rather than simply growing for the sake of growth.
IU Health recently announced it was putting its plans to build a massive patient tower at Methodist Hospital on hold, and Franciscan St. Francis Health stopped plans to build a medical center with a free-standing emergency room in Greenwood. Efficiency and quality are set to become of utmost importance under health care reform, and the region's hospitals are all involved in coordinated care initiatives that reward quality care and lower costs.
Since health systems want to obtain the maximum savings and lowest penalties, the expansion boom in Indianapolis will likely slow unless the hospitals are sure the new facilities would contribute to the system's efficiency.
Not to be left out, managed care organizations have also realized the need to make strategic decisions to prepare for the future. WellPoint continues to dominate in its hometown, but all of the market's insurers are tweaking their products to appeal to the most consumers and are interested in forming partnerships with other entities that focus on cost savings and quality.
WellPoint's decision to appoint a hospital executive as its new CEO indicates that it, too, is being strategic about moving into health care reform as integration among the health care sectors becomes imperative. The CEO's experience with an integrated delivery system will help WellPoint move into a more value-based model based on accountable care and efficiency.
Accountable care organizations, a component of health care reform that lets providers share in savings for managing patients' health, have been embraced in Indianapolis and influenced the partnerships that have developed.
It is likely that additional ACOs for commercially insured patients will emerge in Indianapolis since the region's insurers, eager for cost savings, have been relatively excluded from the ACOs. All of the market's major health systems have launched at least one accountable care initiative, and their ownership of health plans makes them desirable partners for ACOs since they have experience managing risk.
In some instances, groups are aligning with hospitals rather than the large national health plans.
American Health Network, the state's largest independent physician practice, approached the market's four largest health systems and two insurers (WellPoint and UnitedHealthcare) about forming an ACO. The physician group ultimately aligned with one of the health systems, Franciscan St. Francis, which shows how much clout the integrated health systems have in the region. The physicians cited Franciscan's stake in health plan Advantage Health Solutions as a key benefit for the partnership.
We could see interest in forming Medicaid ACOs, which Indianapolis lacks. Such agreements would provide insurers with another opportunity to gain enrollment and form partnerships with the market's largest provider organizations.•
__________
Colwell is a market analyst at HealthLeaders-InterStudy, a health care information company based in Nashville, Tenn. Views expressed here are the writer's.
Please enable JavaScript to view this content.