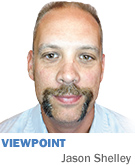 When a tornado swept through Henryville in 2012, I know plenty of Indiana architects who would have gladly volunteered their time to help first responders assess the structural integrity of houses, school buildings, churches and stores. But Indiana—unlike most other states—didn't protect licensed architects (and other professionals) who volunteer during disasters.
The American Institute of Architects Indiana wanted to see that changed. The trade association representing about 700 Hoosier architects supported what's now known as the Good Samaritan Bill, authored by State Rep. Mark Messmer, R-Jasper. The bill passed without opposition in both the House and Senate, and has been signed by Gov. Mike Pence.
The law protects volunteer responders, enhances emergency preparedness, and allows citizens to potentially get back in their houses or businesses more quickly.
Good Samaritan laws have been on the books for years in places such as California, Florida, Illinois, Kansas, Missouri and Rhode Island, where it's common for architects to partner with emergency management agencies. In those states, architects receive emergency training, practice preparedness drills, and agree to be on call so they can respond quickly after a disaster.
Indiana's Good Samaritan bill gives Hoosier architects—and other professionals—civil immunity when they volunteer professional services related to a declared emergency.
It's the kind of protection architects need, and it's the kind of expertise Indiana's emergency management agencies need in order to provide the best possible response in the wake of a natural or even man-made disaster.
Depending on the scope of the disaster, state and local governments don't always have the resources to meet the challenges during a state of emergency, especially during the critical first 24 to 48 hours. Indiana architects are willing to volunteer time and expertise, but none has done so in the past due to liability concerns.
The AIA Indiana knows that will now change, and many members already have expressed interest in helping out during a state of emergency, as so many do in other places.
The benefit of the Good Samaritan law and a partnership between architects and emergency management was evident in Rhode Island. Within 24 hours after Hurricane Sandy ripped through the East Coast, Rhode Island activated three teams of volunteer architects and engineers.
While the Rhode Island Urban Search and Rescue Task Force searched for people potentially trapped or injured, the design teams evaluated buildings for structural integrity. Because the architects received first-responder training, teams knew how to use the universal color-coding system to post whether a building was safe (green), restricted (yellow) or unsafe (red).
Disaster can strike anywhere, but Indiana is especially susceptible to tornadoes and, in southern Indiana, where there are two fault lines, earthquakes. It only makes sense that our emergency management first responders have trained, volunteer architects in place who can focus on building safety, while emergency workers concentrate on search and rescue.•
__________
Shelley is executive director of the American Institute of Architects Indiana. Send comments on this column to ibjedit@ibj.com.
Please enable JavaScript to view this content.