Allison Transmission

Allison Transmission Holdings Inc. splashed onto the New York Stock Exchange in its March 2012 initial public offering, but tepid global demand for its commercial transmissions later in the year took a little life out of the party.

As economic conditions dimmed, Allison's shares sagged. The stock in December traded for around $20 a share, well below its $23 IPO and its all-time high of $25.22 in July.

The 2,800-employee automotive supplier, which makes transmissions for mid- and heavy-duty commercial vehicles, has seen sales slow in emerging markets and Europe.

Concerns about military cutbacks and weaker global demand for vehicles fueled concerns, and company officials said unfavorable natural gas pricing reduced demand for its North American off-highway products.

Full-year revenue at the Indianapolis-based manufacturer dipped 1 percent, to $2.14 billion.

And, company officials warned investors, many of the same negative factors that hurt sales in 2012 are expected to remain in 2013.

The biggest category losers for Allison in 2012 were the North American market for hybrid transit buses, down 14 percent, to $115 million from $134 million in 2011, and the North American off-highway segment, down a whopping 44 percent, to $157 million from $280 million. Off-highway vehicles and equipment are primarily used in energy, mining and construction industries.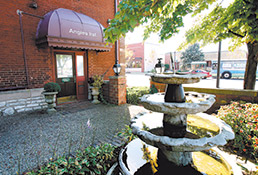 Angie's List churned out its first profit after years of investing in market share. (IBJ file photo)
Angie's List

The earth trembled. The sun stood still. Cecil B. DeMille emerged from the grave, demanding to produce one last film attesting to the miraculous.

Not really, but consumer-reviews service Angie's List stunned doubters in February this year when it announced it had achieved its first quarterly profit—in the fourth quarter of 2012—since the company was founded in 1995.

The Indianapolis company with an epochal time horizon for profitability achieved the elusive profit half a year sooner than some analysts expected, earning $2.4 million in the fourth quarter.

It was a told-you-so moment for Bill Oesterle, the Harvard-educated CEO of Angie's who had long argued the company needed only to build a critical mass of mature markets where the firm operated. Today, it's in more than 200 cities.

Angie's spends most of its cash in marketing in new markets to grow its base of consumer members and build out ad revenue. At times, marketing expenses have been 47 percent of revenue.

As the service matures its operations in a city, expenses are expected to fall and margins improve.

In the fourth quarter alone, the average cost to acquire new members fell 24 percent.

In recent years, the company also has been increasing revenue from service providers—such as plumbers and roofers. That helped Angie's grow 2012 revenue 73 percent, to $155.8 million.

The stock has also been on the upswing—topping $26 from as low as $8.94 last fall. Angie's List went public in 2011.

Oesterle said he sees big growth ahead, in part based on providing more e-commerce capabilities on its website, through its Storefront and Big Deal functions.

E-commerce revenue in 2012 more than doubled, to $14.5 million. Though just a sliver of overall revenue today, Oesterle said he expects e-commerce to be transformational for the company, which employs more than 1,200 people in Indianapolis.

CNO Financial

Carmel-based financial services company CNO Financial Group Inc. has been busy over the last year restructuring debt and buying back its shares.

That, along with rising sales from an aggressive strategy to be the financial services provider for "middle-income America," built a head of steam that has pushed CNO stock up about 30 percent this year.

Since Ed Bonach was named CEO in October 2011, the stock has more than doubled, from $5.41 to about $12 a share.

While quarterly earnings reports have been thick with such maneuvers, Bonach has been preaching the need to make the company a one-stop shop of sorts for the middle-income masses with things like life, supplemental health and other insurance products.

The company plans over the next three years to spend $85 million on strategic initiatives such as expanding the office locations of its Bankers Life unit.

Chicago-based Bankers has more than 275 offices and over 5,600 career agents. Its offices tend to be in Class B office space to mirror the socioeconomic status of customers.

Colonial Penn is the company's best-known unit, with its decades of television commercials pitching "guaranteed acceptance" life policies, featuring little old ladies sitting at the kitchen table and endorsements from "Jeopardy!" host Alex Trebek.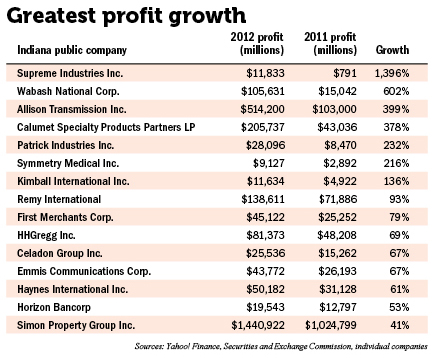 Bonach wants to see the unit do a better job of reaching the Hispanic marketplace. Meanwhile, Colonial has rolled out a number of new products, including larger, $50,000 policies.

In the meantime, CNO, the former Conseco Inc., continues to chip away at cleaning up the ruins of its Conseco legacy business units.

Conseco a decade ago filed what would become the nation's third-largest Chapter 11 bankruptcy reorganization. Bonach and his executives arranged more than $900 million in loans and bonds to repay expensive old debt from those legacy units.

CNO's attorneys, meanwhile, are working through a stack of lawsuits Conseco-era policyholders filed in federal court. Many of the suits allege Conseco committed breach of contract by dramatically jacking up premiums until elderly policyholders could no longer afford to make payments.

Last November, CNO took an additional $21 million charge to the anticipated cost of settling three lawsuits. It's had to sock away more than $40 million in such reserves in recent years.

Eli Lilly and Co.

Profit fell, but the stock price rose at Eli Lilly and Co. in 2012.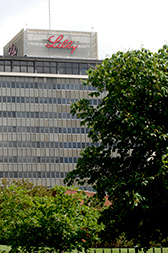 Eli Lilly and Co. scrambled to backfill sales lost to patent expirations and saw its stock price soar nearly 19 percent. (IBJ file photo)
The Indianapolis-based drugmaker had a $3.3 billion hole blown in its balance sheet by the late-2011 expiration of patents on its former best-seller, the antipsychotic Zyprexa. That's because cheaper generic versions of the drug in the United States and Europe sucked away about two-thirds of the drug's $5 billion in annual sales.

That hole was mostly filled by rising sales of other products. Sales of antidepressant Cymbalta rose 20 percent, to $5 billion. Sales of osteoporosis drug Forteo and Elanco animal health products each rose 21 percent, to $1.2 billion and $2 billion, respectively.

Lilly posted profit of $4.1 billion, or $3.66 per share, down 6 percent from 2011. Revenue totaled $22.6 billion, a 7-percent decline.

In spite of those setbacks, the stock price rose nearly 19 percent as investors grew increasingly confident Lilly's pipeline of experimental drugs would produce new products.

Lilly got the biggest bump from the mixed results of its experimental Alzheimer's drug, solanezumab. While the drug failed in two Phase 3 clinical trials, it appeared to show some effect in patients with mild forms of Alzheimer's, and Lilly is now preparing a new trial to confirm those results.

Emmis Communications

Emmis Communications Corp. continued to improve its balance sheet amid ongoing struggles facing radio in a digital media environment.

Growth in radio revenue was nothing to brag loudly about, rising 3 percent in 2012 to $128 million. While in the black, having earned nearly $42 million, Emmis profit was down from $79.5 million in 2011.

One reason for declining revenue was the sale in August of KXOS-FM in Los Angeles, although it helped Emmis pocket $85.5 million.

A big focus for Emmis Chairman Jeff Smulyan has been debt reduction.

In September, he brought to shareholder vote a recommendation to wipe out $34 million in unpaid preferred shareholder dividends. Shareholders voted yes, but preferred shareholders are protesting that the move would strip them of their rights to collect millions of dollars in stock dividends. Their suit is pending in U.S. District Court in Indianapolis.

Smulyan's focus on balance-sheet improvement continued into this year. In April, Emmis inked a deal to raise $92.5 million by leasing air space on its New York station to Disney Enterprises and ESPN, and also leasing the intellectual property of its Kiss FM station for $10 million.

Such maneuvers have led Smulyan to declare Emmis one of the "least leveraged" and "most financially sound" radio station groups in the nation.

Last year, Emmis also bore down on its continued development of technology aimed at making radio more relevant in the digital age.

Emmis' chief technology officer, Paul Brenner, last year put the finishing touches on the company's development of technology that allows FM to be broadcast through Sprint cell phones. He won Radio World magazine's 2012 Excellence in Engineering Award.

Brenner also helped develop technology that provides continuous real-time traffic info through high-definition FM radio. Many stations broadcast a version of their standard FM signal on HD radio, although that hasn't caught on with consumers as the industry had hoped.

ExactTarget

One of the Indianapolis tech community's biggest bragging points in 2012 was digital marketer ExactTarget Inc.'s jump into the stock market, which led to its sale a year later.

The firm, which specializes in email marketing, shot off in its $19-per-share initial public offering in March 2012 and raised a whopping $161 million.

ExactTarget spent heavily in areas such as marketing, and research and development. That threw the company into the red every quarter, even as revenue rose more than 40 percent last year.

Two IPO-funded major acquisitions totaling $116 million drove up sales—Pardot LLC in Atlanta and iGoDigital in Indianapolis.

On June 2, San Francisco-based Salesforce.com said it would buy ExactTarget for $2.5 billion.

Finish Line

The Finish Line Inc. hopes to leave 2012 in the rearview mirror, finishing with a declining profit due to falling gross margins and weakness in the running segment.

The Indianapolis-based athletic shoe and apparel retailer earned $71.5 million, a 16-percent decline from 2011. Earnings per share dropped from $1.59 to $1.40.

Its disastrous launch of a now-abandoned website before the 2012 holidays cost the company $3 million in sales. Earlier this year, Chief Digital Officer and Executive Vice President Christopher Ladd resigned.

On a brighter note, revenue rose 5 percent, to $1.4 billion, in 2012. And the company announced a partnership in which it attracted $10 million from Denver-based private-equity firm Gart Capital Partners to attempt to build a dominant position in specialty running. Its new offerings include a website named Run.com.

Despite the weakness in the running segment, Finish Line is bullish on its running business. It forecasts $45 million to $55 million in revenue in fiscal 2014 with the planned opening of 30 Running Company locations, in addition to the 27 it operated at the end of its fiscal year.

HHGregg

HHGregg Inc.'s struggles continued in 2012 as sales of its bread-and-butter flat-screen televisions fell yet again.

But the Indianapolis-based retailer is attempting to reverse its earnings slide by offering pricier TV models and increasing its marketing efforts in the appliance category to coincide with improvement in the U.S. housing market.

Same-store sales fell 8.7 percent in its last fiscal year, hurt mostly by a 22.6-percent decrease in television sales. Same-store sales of appliances, however, increased 4.6 percent.

Overall, appliances accounted for 42 percent of the retailer's sales in 2012, up from 37 percent the year before. Conversely, 36 percent of HHGregg's sales came from televisions last year, down from 43 percent in 2011.

Revenue was nearly flat, at $2.5 billion.

The company opened 20 stores last year, bringing its total to 228.

Interactive Intelligence

Software developer Interactive Intelligence Inc. saw profit plummet 94 percent in 2012, to below $1 million, as the company adjusted its business model.

The Indianapolis company, which sets up contact centers, has shifted more of its services onto the cloud.

Interactive Intelligence historically has collected upfront payments for setting up call centers on customers' sites. The company now uses its own off-site data centers to support the customers, for which it charges subscription fees.

Cloud-based contracts made up 5 percent of revenue in 2009. The order type grew to 35 percent in 2012, and executives expect that portion of sales to reach 50 percent by the end of 2013.

The move to subscriptions means revenue trickles in more slowly, but contracts, typically lasting about four years, are worth more.

Republic Airways

Republic Airways Holdings Inc. reversed its losses in 2012 following severe cost-cutting at subsidiary Frontier Airlines. The company posted a profit of $51.3 million compared with a loss of $151.8 million.

Having returned Frontier to the black, Republic CEO Bryan Bedford began looking for a way to divest the subsidiary, a process that's ongoing.

Frontier's cutbacks hit hard in Milwaukee, home base of the former Midwest Airlines Inc., which Republic acquired in 2009 and combined with Frontier. Republic looked to relocate as many as 230 crew members and put 125 workers on furlough as it cut 11 flights. Frontier also cut service in Kansas City, Mo., where it planned to eliminate as many as 40 jobs and five nonstop routes.

High fuel prices dogged Republic's regional airline business, which flies smaller jets for the main carriers. Lower seating capacity makes the small jets less profitable. Republic restructured Chautauqua, one of its three feeder airlines, and Bedford said the changes would save $45 million a year over five years. One of the cost savings came from an agreement between Chautauqua and Delta Air Lines Inc. to operate seven more Embraer ERJ-145 jets, 50-seaters that had been idled.

The past year wasn't all about cost-cutting. Republic landed a three-year deal with Caesars Entertainment Corp. to operate five Embraer E190 aircraft that will provide more than 1,500 flights each year for Caesars' customers. The flights were to start in January.

The company also took advantage of the American Airlines bankruptcy, which forced the carrier to seek more low-cost flying options, and landed a 12-year contract in January. Republic will fly 76-seaters for AMR Corp. and significantly add to its fleet. Republic will phase in 53 Embraer SA E-175 jets starting in the middle of this year through the first quarter of 2015.

Republic will also buy 47 new Embraer aircraft, lease a previously owned E-175, and buy five E-175s from a third party. The Embraer contract includes options for another 47 orders, a potential value for the Brazilian plane maker of $4 billion.

Simon Property Group

Simon Property Group Inc. shares rose more than 25 percent in 2012 as the world's largest shopping mall developer completed a couple of big deals and continued to focus development efforts on outlet malls.

In March 2012, Simon paid $2 billion for a 29-percent stake in the French mall giant Klepierre and $1.5 billion to buy out a joint-venture partner in The Mills mall portfolio.

In October, Simon sold its investment in United Kingdom property companies Capital Shopping Centres Group Plc and Capital & Counties Properties Plc for $327 million.

Also in 2012, Simon acquired interests in three Premium Outlet locations in Florida, Texas and California, opened two outlet malls in New Hampshire and Texas, and announced plans to open five more in 2013, including locations in Canada, Japan and Korea.

Simon earned $1.4 billion in 2012, about 40 percent more than its take the previous year.

WellPoint

It was a year of upheaval and change at Indianapolis-based health insurer WellPoint Inc.

The company announced lower-than-expected profit in January and July, and the second announcement caused investor frustration with CEO Angela Braly to boil over. Directors ousted Braly in August after gauging investor sentiment.

General Counsel John Cannon served as interim CEO until WellPoint brought in hospital executive Joe Swedish as Braly's permanent replacement in March.

One of Braly's last actions, the decision to acquire Virginia-based Amerigroup Corp., which operates Medicaid managed care plans, helped boost the number of Americans WellPoint covers to 36 million, still the highest in the nation.

The company's financial results, however, were flat, with profit rising just 0.3 percent, to $2.7 billion, and revenue ticking up 1.6 percent, to $61.7 billion.•

—Dan Human, Kathleen McLaughlin, Scott Olson, Chris O'Malley, Anthony Schoettle, J.K. Wall