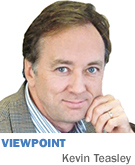 Indiana's school choice movement is experiencing a lot of growing pains these days, particularly with charter and private schools. Patience and tolerance is called for now.
In recent years, two Indianapolis private schools converted to charter, and now two Fort Wayne charter schools plan to convert to private school status. Two other charter schools—one in Gary and the other in Fort Wayne—slated to close by their authorizer, found two new authorizers that approved them to remain open.
Another charter school closed by Mayor Ballard actually did close, but the teachers were so determined and believed so much in their school (as did the parents of the students) that they operated a full year without taxpayer support and reopened this year as a State Board of Education-approved "freeway" voucher-redeeming school.
One thing is for sure; the operators of these schools are sure determined to stay open, parents like these schools, and new authorizers (including the board of education) are willing to approve them as charters or private "freeway" schools. So what's the problem?
The problem is that these schools don't fare so well when it comes to state measurements of success. Most, if not all, were considered "failing" by the state before converting to their new status.
But is that fair? Most charter schools opened with arguments that they would indeed be non-traditional. Is it appropriate to hold these schools accountable to the state's new one-size-fits-all and somewhat controversial grading system?
The Legislature increased the number of charter school authorizers because most local school districts have not approved charter schools (which they have the legal authority to do if they wanted) in 10 years, and there were only two real authorizers in the state at the time—the Indianapolis Mayor's Office and Ball State University. But with new authorizers comes a lot of different approaches to defining good and bad schools. Was Indiana ready for this?
Indeed, the new authorizers have very different approaches to authorizing schools. The first authorizers gave a great deal of weight to local boards and community-driven charter applications. And, in the beginning, they limited their approvals to one charter at a time.
Two new authorizers see schools that were slated to close by Ball State as good schools deserving to stay open, and the new State Charter School Board is engaging out-of-state charter applicants with little to no local roots and approving them to open up to 10 charters with one application. Is one approach better than the other?
Choice invites many answers and approaches to challenges we have in our state. Authorizers, parents and school operators have different opinions and methods. What is good to some is bad to others and vice versa. We need to respect and tolerate many views.
In the end, the traditional model of ZIP-code-driven school decisions for children is gone and should never return. Thousands of families are using vouchers now to attend private schools. Thousands more are choosing to attend charter schools. Others are choosing to go across district lines to attend other public schools.
Authorizers are willing to take different approaches to schools—closing them, approving them and keeping them open.
What isn't certain is whether Indiana has the tolerance for what could appear to be the Wild West in education today.•
__________
Teasley is founder of the Indianapolis-based GEO Foundation. Send comments on this column to ibjedit@ibj.com.
Please enable JavaScript to view this content.