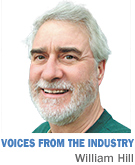 More than one homeowner has been convinced to cut home energy bills by replacing windows or installing radiant barriers in their attic.
Problem is, study after study shows the energy savings from these investments are small and hardly ever worth their cost.
Savvy homeowners instead are considering a highly cost-effective approach developed within the federal Weatherization Assistance Program that is now being made available to everyone. More on that later.
Homeowners probably waste more money on replacement windows than any other approach to saving energy. One of my studies measured actual savings from 40 Indiana homes that installed replacement windows and found savings of only $8 per year (1989 dollars), an average of 1.4 percent of the homes' annual heating bills, with a payback time of 450 years.
Radiant barriers work well in the Deep South in homes with little or no attic insulation. They don't work here in the Midwest because the amount of insulation we have in attics means that heat radiated downward from the hot roof has little effect on the ceiling temperature of the rooms below.
So what is this approach that can reduce homeowners' energy bills and improve comfort? Air-sealing. But not the air-sealing we used to do. This is not about caulking and weather-stripping. We're talking about much bigger holes—holes that aren't visible from inside the house or even to an untrained observer in the attic.
Finding and sealing these large air leakage sites is important for two reasons: First, air leaking out of the house in winter carries with it much of the energy produced by heating systems.
Second, when that air leaves the house through those big holes, it usually flows around or through the insulation in attics and walls, seriously degrading the insulation's performance.
Owners of new homes in particular find it difficult to believe they have those holes. After all, they've been up in the attic and seen the expanse of deep, fluffy insulation. However, unless the builder was extremely conscientious about sealing air leakage sites, there are probably holes and wide gaps, such as those found above an interior wall, hidden under that insulation. Sometimes the hole isn't hidden at all, such as with the all-too-common 4-foot-by-4-foot hole in the attic floor left open to accommodate heating ducts.
The bottom line is that it is not possible to tell if insulation is working just by looking. It can only be determined with a "blower door" in the hands of a person trained to do "pressure diagnostics."
If any of the following apply, a homeowner should consider hiring an energy analyst to run tests:
• Snow and frost on the roof melts quickly without benefit of the sun.
• The home is Cape Cod style, with small attic spaces behind knee walls.
• It has a master bedroom over the garage.
• It has a crawl space with insulation on the walls and it's vented.
An investment in getting these large air leaks fixed can result in cost-effective savings. Moreover, the returns on this investment are tax-free and inflation-proof.
Probably the biggest benefit, however, will be no more drafts, cold floors or large temperature differences between rooms.
Low-income households have had access to air-sealing experts for a long time through the Weatherization Assistance Program, which not coincidentally developed much of the understanding of how buildings work.
The good news is that the organization that trains the technicians for the program, the Indiana Community Action Association, has one of the best such training programs in the country right here in Indianapolis, and is now making its knowledge available to the private sector.
A number of its graduates have gone on to start their own companies.•
__________
Hill is a professor emeritus in Ball State University's College of Architecture and Planning and principal of consulting firm W. W. Hill & Associates in Muncie. Views expressed here are the writer's.
Please enable JavaScript to view this content.