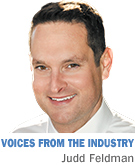 In addition to managing the complexity and challenges of the Affordable Care Act, employers are assessing the law's impact on their Worker's Compensation program. The debate ranges from minimal influence to significant, with many experts hedging their bets with a wait-and-see approach.
Employers rarely have the luxury of waiting for the data to come in to prepare and act. However, there are clear indicators of challenges, as well as positive effects, for employers arising out of the ACA.
We know that more people will move from an uninsured status to insured. As a result, more people will gain greater access to the health care system.
Primary care physicians are already overwhelmed—even before up to 30 million new people enter the system with a third-party payer card in their pocket.
This flood of new patients crowding the reception areas will be a new dynamic for employers to manage.
Access to prompt, effective care will be compromised. Employees may become frustrated with wait times to see doctors, and the frustration might turn to anger and hostility toward the employer. If employees have to wait too long, they will likely seek legal counsel to address the problem, and as we know, litigated Worker's Comp claims are more costly for the employer.
Among the 15 to 20 important selection criteria for determining the best-fit medical provider, one of the most important is the relationships between primary care doctors and specialists. Problematic and costly Worker's Compensation injuries will almost always include the need for medical specialists, such as orthopedics and neurologists.
Due to ACA, access to specialists will be even more challenging. Think about all the people who have back, neck and joint problems. If they did not previously have insurance or their insurance excluded their pre-existing conditions, their day has come for treatment.
Combine that dynamic with the fact that the most frequent, problematic and costly Worker's Compensation injuries arising from musculoskeletal problems require treatment by specialists. A perfect storm is brewing as a bulge of patients is gathering at the door at the same time. Delays will occur and prove costly for employers and their employees.
It is still uncertain whether Indiana will approve full Medicaid expansion or continue to modify the Healthy Indiana Plan to address needs of the uninsured and medical providers.
According to a recent article in The New York Times, the federal government is cutting back subsidies to hospitals for indigent care due to the expectation that Medicaid expansion will pick up the slack. No Medicaid expansion, combined with cuts in indigent care subsidies, might be the last straw for some hospitals. In addition to cuts in indigent care, Medicare reimbursements are being cut under ACA.
As reported in the May 23 IBJ, St. Vincent Health announced staff reductions and in part blamed ACA and cuts to Medicare reimbursements. St. Vincent later announced a 5-percent reduction in its work force, or 865 jobs. In addition, Indiana University Health plans to cut expenses $1 billion—20 percent of its expenses—over four years, which will include staff reductions. Staff and expense cuts of this magnitude are likely to affect access and perhaps even quality of care.
However, ACA will bring some good news for employers. Employees with health insurance are healthier, experience fewer injuries, and recover faster.
In a brief by Jill Bernstein, Deborah Chollet and Stephanie Peterson of Mathematica Policy Research, it is reported that "uninsured adults report lower levels of self-perceived wellness and functioning." A perception of poor physical functioning and wellness does not bode well for employee productivity.
In a study by the Rand Institute, "The Impact of Health Care Reform on Worker's Compensation Medical Care—Evidence from Massachusetts," it was discovered that the total volume of Worker's Compensation billings fell 5 percent to 10 percent, which indicates some injured employees opted to file claims with their health insurance providers rather than as Worker's Compensation.
An Oregon study found people on Medicaid were getting more care, reporting better health (both physical and mental), and experiencing fewer financial problems than the people who weren't on Medicaid.
Financial stress is a significant barrier to worker productivity and a leading cause of depression. It seems safe to say that employees with health insurance are likely better and more productive employees.
Expanding the insured population is in the best interests of employers.
It might seem paradoxical, but the ACA is likely to both create challenges to accessing care and improve the health of employees.
Significant changes are occurring in the health care system, either directly or indirectly, as a result of ACA. Even though Worker's Compensation is just a small slice of the health care pie, employers and injured employees will feel both the positive and negative impacts of the law.•
__________
Feldman is a partner in CoLiance Risk Advisors. Views expressed here are the author's.
Please enable JavaScript to view this content.