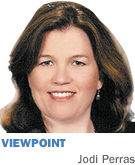 If you're a natural-gas customer in Indiana, the Indiana Supreme Court last week delivered a costly blow to your pocketbook.
The court issued a ruling that placed the special interests of a Wall Street investment firm above the interests of ordinary Hoosier families, farmers, churches and small businesses. Indiana natural gas customers may be required to foot the bill for an expensive coal gasification plant proposed in Spencer County because the court upheld a flawed, one-sided contract between the developer and the state.
In 2011, when no utilities would enter into a long-term contract to buy its expensive synthetic gas, Leucadia National Corp. turned to its friends in the Statehouse. Its 30-year contract with the Indiana Finance Authority would force Hoosier natural gas customers to shoulder all the risks, while Leucadia's shareholders reap the rewards.
There are many reasons this decision is bad for Hoosier businesses and families.
First, coal gasification is a money-loser. Earlier this year, Leucadia reversed similar plans in Mississippi because it was not competitive with natural gas. Only Indiana's guaranteed profits at ratepayers' expense make this project possible.
Second, ratepayers are on the hook, instead of the plant's owners. Leucadia is a private business with the state as its guaranteed, 30-year customer. Under the contract, Hoosier natural gas customers effectively must buy all the proposed Rockport plant's product and shoulder 100 percent of any losses. What other business gets that kind of sweetheart deal from state government?
 
A Mississippi Power gasification plant is set to begin operating in late 2014. (AP photo)
Third, ratepayers are not treated equally. Industry will not have to pay the new "Leucadia tax" that will be placed on retail natural gas bills. According to Vectren Corp., Hoosier ratepayers would lose more than $1.1 billion during the first eight years of the contract.
Fourth, more jobs will be lost than gained. Indiana University estimates 1,800 jobs will be lost, on average, each year if the plant is built as planned.
Fifth, the ruling harms our senior citizens. The project will not reconcile the books until the end of 30 years. The 80-year-old grandmother won't be alive to get her refund, nor will a business that has to close. They'll never get their money back, despite Leucadia's promises.
In their ruling, the justices ignored these serious flaws in the state's contract. They also ignored the climate-disrupting carbon pollution that will likely pour out of the plant with no controls. Each passing day of low natural gas prices confirms that the contract will cost us billions of dollars.
If this project were a good idea, it would have been built by now. It wouldn't have to rely on a 30-year ratepayer fleecing crafted behind closed doors by a handful of former Daniels administration officials and their well-connected friends outside state government.
Indiana lawmakers and Gov. Mike Pence sent a message earlier this year that Leucadia's get-rich-quick scheme is no longer welcome here. Senate Bill 494—which tightened the definition of a savings guarantee—was supported by a broad coalition, including the Sierra Club, Citizens Action Coalition, Indiana Chamber of Commerce, Indiana Manufacturers Association, Indiana NAACP, Indiana Farm Bureau, AARP Indiana, natural gas utilities and many others.
The Supreme Court's decision was carefully crafted to circumvent SB 494 and the General Assembly's intent to protect ratepayers. Despite this ruling, we will leave no stone unturned to ensure Hoosier families are safeguarded from this sweetheart deal that guarantees profits for the well-connected few at the expense of working families and small businesses.•
__________
Perras is the Indiana representative for the Sierra Club's Beyond Coal Campaign. Send comments on this column to [email protected].
Please enable JavaScript to view this content.