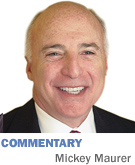 "Brandon drove me crazy."
I was talking to Bridget Christison, a sixth-grade teacher at KIPP Indianapolis College Preparatory, one of 39 charter and IPS turnaround schools in Center Township that employs Teach for America teachers. KIPP, short for Knowledge is Power Program, is a national network of free, open-enrollment college preparatory public schools dedicated to preparing students in under-served communities for success in college and life. Rigorous academic and character development have been the focus of the schools since KIPP was founded in 1994. KIPP's motto: "Work hard. Be nice."
Teach for America is a national not-for-profit organization that recruits, trains, supports, and professionally develops top college graduates and professionals who commit to teach for at least two years as "corps members" in low-income urban and rural public schools. In Indianapolis these teachers are placed in schools where, on average, 85 percent of the students qualify for either free or reduced-priced lunch.
With support from partners such as Lilly Endowment and The Mind Trust, Teach for America-Indianapolis was founded in 2008 with 46 new corps members and 30 alumni. Today, Bridget is one of about 170 corps members and 288 alumni reaching more than 11,000 students throughout Center Township.
Teach for America corps members receive ongoing support and development throughout their first two years of teaching. Full-time instructional coaches observe their classrooms, provide resources customized for their grade level/subject, and problem-solve with them to improve their practice.
Bridget, an energetic student in a pre-med curriculum, graduated from South Carolina's College of Charleston with a major in biology and minors in art history and psychology and landed in one of our inner-city classrooms.
Bridget had taken the MCATs, but her score did not qualify her for admission to the medical school of her choice. With every intention of correcting that situation, she applied to Teach for America. She was accepted to this elite program (this past year only 14 percent were admitted) and placed in Indianapolis. Marking time, she wanted to make a difference while anxiously clinging to her medical career goal.
Brandon changed all that.
As a sixth grader in Bridget's class, *Brandon had myriad issues. He struggled with anger, frustration and aggression. According to Bridget, he was a frequent detention flyer. Bridget also was frustrated by having the same conversation with Brandon over and over. "You are better than this. This is not the best version of yourself." But something about Brandon inspired her to soldier on. "He is wickedly smart with a great sense of humor," she said. "He is something special."
Brandon finally responded to Bridget.
He is now a highly-functioning seventh grader, president of his homeroom, meeting his challenges and setting goals. He likely will attend a top Indianapolis high school and is envisioning Harvard University.
As for Bridget, her goals have changed as well. Buoyed by her success with Brandon, she has put medical school aside and has opted to return for a third year at KIPP Indy with the desire to be a transformational teacher for all of her kids. She will receive a master's degree in teaching from Marian University in May.
Bridget is not unusual. Most Teach for America participants would never have considered teaching were it not for Teach for America, yet roughly two-thirds continue to work in education after fulfilling their 2-year commitment. Even more compelling, 85 percent of Teach for America alumni continue serving low-income communities long after their corps experience is complete.
More information about this remarkable program can be obtained from Rebecca Thompson Boyle, executive director of Teach for America-Indianapolis at: rebecca.thompsonboyle@teachforamerica.org.
Many of us can relate to Brandon. Through the course of my elementary education at Crooked Creek, I received one D. That was in citizenship from Mrs. Beaver, who undoubtedly experienced much of the same frustrations as Bridget. She was tough but she never gave up on me. Thank you, Mrs. Beaver.
Thank you, Bridget.•
__________
Maurer is a shareholder in IBJ Corp., which owns Indianapolis Business Journal. His column appears every other week. To comment on this column, send e-mail to mmaurer@ibj.com.
*Brandon's name has been changed to protect student confidentiality.
Please enable JavaScript to view this content.