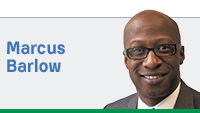 I get it. I understand why Democrats voted for the Affordable Care Act. I understand party loyalty and I understand that going against your party on such a key piece of legislation would be extremely difficult.
Having been a Capitol Hill staffer, I also understand that when members of Congress want to give the appearance of bipartisanship, they'll vote with the other party on small procedural votes to rack up bipartisan statistics, while voting with their party on the larger, more controversial pieces of legislation.
As a public relations professional, I understand that when this happens, it behooves the member to complain about the legislation he or she voted for and to promise to "fix" said legislation.
Sen. Joe Donnelly is a master of this game. Through all the rhetoric, promises and feigned bipartisanship, the key accomplishment of congressional Democrats during the Obama administration is Obamacare, and how Donnelly (then-congressman Donnelly) approached this vote should be questioned thoroughly.
We have heard the horror stories of Obamacare—employers reducing work forces, no longer offering insurance, and reducing hours; health care providers dropping health plans; and premiums rising. There are countless more, but you get the picture. Obamacare has had problems.
To hear Donnelly talk about it, all these problems were a surprise to him and he is very concerned about them. However, should we buy it?
Countless experts predicted that premiums would rise, and individuals would be dropped from their health plans and no longer be able to see their own doctors. That businesses would stop offering insurance and workers would be moved to part-time status in order to escape the law's mandates.
So the question is, to whom was Donnelly listening? Was he listening to the many experts who predicted the negative impact we are seeing now? Did he listen to his state's own chamber of commerce, which had concerns about the bill? Or did the voice of Nancy Pelosi drown them out?
Now, before you start to call me unfair for singling out Donnelly for being partisan when everyone else is, that isn't what I'm doing. If Donnelly were a transparent partisan Democrat, I would combat his ideas.
Instead, Donnelly portrays himself as a moderate who holds both conservative and liberal values. But the problem with his vote for Obamacare is that, not only did he ignore the warnings of opponents, but he purposely chose party loyalty over the values he claims to hold dear.
One large example is the fact that, due to the lack of language from the Hyde Amendment to parts of Obamacare, for the first time taxpayer money will subsidize health plans that will cover elective abortions. A senator who protects his pro-life voting record wouldn't support the bill for this alone, but when warned about this, Donnelly seemed unconcerned.
Why was passage of this bill so important that he would overlook a value he claims to hold in such high importance? Without being a mind-reader, my guess is because Democrats needed his vote and the president wanted it.
For Donnelly's claim of being bipartisan to hold any value, what his party wanted shouldn't have been his chief concern, but unfortunately for Hoosiers, it was.•
__________
Barlow, a Republican strategist, was a press secretary for U.S. Rep. Chris Chocola and a spokesman for Mayor Greg Ballard and the state Family and Social Services Administration. Send comments to ibjedit@ibj.com.
Please enable JavaScript to view this content.