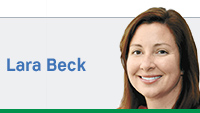 I hope you will join me in observing Sexual Assault Awareness Month, which is marked each April across our country.
For many, sexual assault is not easy to discuss. Our conversations are often initiated by courageous victims who come forward to tell their stories, putting a human face on a subject that rarely bubbles to the surface.
It's a conversation we need to have in Indiana, because sexual violence against girls—and boys—is a very real problem.
Consider these statistics:
• According to the Centers for Disease Control and Prevention, one in six Indiana girls have been raped or sexually assaulted.
• The Centers for Disease Control's 2011 Youth Behavioral Risk Survey found that nearly 15 percent of Hoosier females in grades 9-12 report they had been physically forced to have sexual intercourse, which is higher than the national rate of 11.8 percent.
• According to Indiana University researchers, as many as one in four women college students experience unwanted sexual intercourse. The majority of sexual assaults involve alcohol.
Because of the nature of these crimes, there is strong suspicion that they go underreported. There is not a wealth of available data about sexual violence against boys, incest or child molestation.
The ripple effect is staggering. Approximately 25 Hoosier teenagers get pregnant every day—equivalent to one classroom. Seven of those teens are under age 18. One in two sexually active young people in this country will contract a sexually transmitted disease by the time they are 25, and most won't even know it.
It's a public health crisis in the making, one with tremendous repercussions for communities, schools, families and places of work.
Thanks to a strong movement of legislators, advocacy organizations and Hoosiers, we are actually working to identify and address the causes of sexual violence before the epidemic gets worse.
Spurred by state Rep. Christina Hale, who has championed this issue by bringing it to the forefront, the General Assembly made considerable progress this year.
Hale worked with Sen. Jim Merritt, who authored Senate Enrolled Act 227, which establishes a study committee tasked with the subject of sexual assault and violence. The study will look at what causes the crimes, who commits them, where the assaults are committed, why these types of crimes are so underreported, and how to connect victims to treatment services. It also calls for a look at what impact social media and technology have on sexual crimes against children.
Merritt's act also expands Indiana's Lifeline Law, which gives legal protections to minors who report alcohol-related medical emergencies, drug overdoses and sexual assaults. Gov. Pence signed SEA 227 into law on March 26.
This bipartisan effort has potential to make a significant difference in the lives of our children and families. As a parent, I am grateful to Hale and Merritt for reaching across the aisle and bringing attention to a topic that desperately needs it.
Their work will force all of us to talk about sexual assault and violence—that goes far beyond the month of April.•
__________
Beck served on the staffs of former Mayor Bart Peterson and former first lady Maggie Kernan. An Irvington resident, Beck owns the strategic communications firm Beck Communications. Send comments to ibjedit@ibj.com.
Please enable JavaScript to view this content.