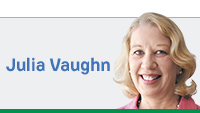 While I was disappointed the House Ethics Committee didn't even slap Rep. Eric Turner's wrist for his behavior surrounding the failed nursing home moratorium, I was surprised and pleased the committee report admitted that our Legislature's ethics rules and statutes are too lax.
For decades, despite evidence to the contrary, legislators have been unwilling to admit they've set the ethics bar too low and shroud too many of their financial interests behind a sketchy disclosure system. Given their history of denial, it is significant that both the Republican and Democrat leaders on the House Ethics Committee admitted that, while Turner may have not technically violated any rules, his conduct reflected poorly on the institution, and that disclosure rules don't go far enough.
Members of both parties have promised to spend time this summer studying the problem, and they plan to come back next session with a set of proposed reforms. While Common Cause Indiana will be working with those legislators who want to rebuild the General Assembly's reputation, we recognize that passing significant ethics reform will be a daunting task. It's unlikely to materialize without significant grassroots pressure and an engaged media exposing conflicts and sounding the drumbeat for reform.
There are already reasons to be concerned about the prospects for far-reaching ethics reform. Most significantly, the Senate has yet to publicly weigh in on this topic, so it's not clear if they share the House perspective that reform is needed. While the House could unilaterally change its internal ethics rules, the Senate's blessing is needed to make changes to the statutes dealing with legislative ethics, such as those that govern legislators' economic-interest statements.
Some of the most-ardent defenders of the status quo reside in the Senate, so it's going to be a fight. For example, the Senate, unlike the House, doesn't even post its members' economic interest statements online.
There are also efforts to take this issue off-topic by characterizing it as a choice between a part-time "citizens" legislature and a full-time "professional" legislature. Setting up this "either/or" proposition ignores the reality that most states have part-time legislatures and a good number of them have created an ethics climate that would not tolerate the routine conflicts so common here. As far as I can tell, nobody's advocating for full-time lawmakers. We just want the part-timers to keep their noses clean. Let's not get distracted from the business of reform with a non-starter designed to take us off-task.
And while a key part of reform will be amending those legislative economic-interest statements to better reflect modern business practices and to more completely illuminate possible conflicts, disclosure improvements are not all that is needed. The ethics enforcement process must be overhauled, because it's designed to protect those accused of transgressions, not the public interest.
Some changes are obvious. Those accused of ethical transgressions should be required to attend the hearing and answer questions in person; they should not be shielded by written questions fielded by their private attorney.
And instead of having legislators sit in judgment of other legislators, a bipartisan pair of Indiana residents should be appointed to lead the panel when an ethics investigation is initiated. With outsiders leading the process, the fox-guarding-the- henhouse scenario is tempered and some much-needed independence is introduced.
Admitting there's a problem is a big first step, but lawmakers must follow through with action.•
__________
Vaughn is policy director for Common Cause/Indiana, a nonpartisan citizens lobbying organization that works for open, honest and accountable government. Send comments to ibjedit@ibj.com.
Please enable JavaScript to view this content.