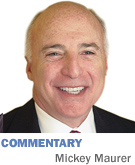 Do you love your kids? You work hard, don't you, so that your children will have opportunities to learn, to play and to grow up in a safe environment? How bad would it have to be before you would give up your opportunity to play with them, to teach them and hug them before they go to bed at night? Can you imagine circumstances which would compel you to undertake the heart-wrenching act of giving up your children because they deserve to live?
Seventy-five years ago Jewish parents gave 10,000 of their children a chance to live by putting them on trains from Vienna, Berlin, Prague and other major cities bound for the safety of foster homes in England. Those that did not make the trip undoubtedly died along with their parents at the hands of the viciously efficient German machine. The world owes a debt of gratitude to Great Britain for providing Jewish refugees safety from the Nazis.
At the same time in the United States, Congressional leaders of both houses allowed to die in committee a bill that would have admitted 20,000 Jewish children from Germany. As a consequence there was no place of refuge and those children went up the chimneys with the rest of their families in Treblinka, Auschwitz and Bergen-Belsen.
Three months later, a German transatlantic liner named the St. Louis sailed from Hamburg to America with 938 passengers, including many children, almost all of whom were Jews fleeing the Third Reich.
The St. Louis sailed so close to Florida that the passengers could see the lights of Miami, but the passengers were told via cable from the State Department that they needed to wait their turn to qualify for and obtain an immigration visa before they could be admitted into the United States. Of course, there was no time for that. The ship returned to Europe, and many of the passengers were sent to the death camps. Great Britain took 288 of those passengers and their lives were saved.
Debate on the floor of Congress probably included rhetoric such as, "the refugees should be treated humanely and with decency and respect but they should be returned expeditiously to their home countries to be united with their families rather than being disbursed around the United States in sponsored placement or long-term detention facilities."
But wait a minute. That quote is not from 1939. It's from 2014, and its author is our own Gov. Pence in a letter of recent date to President Obama complaining about 245 desperate children seeking refuge in Indiana—many of whom are fleeing gang violence fueled by drug wars in the murder capital of the world, Honduras.
The analogy to the Holocaust is not perfect, of course. Whereas the children of 1939 were destined to die if not saved by kindertransport, it is estimated that the Central American children fleeing today risk a 5 percent chance of violent death in their home countries. Other risks are more prevalent, including starvation and exploitation, with a near certainty of conscription into the rampant and violent drug trade.
Let's not panic. Hoosier humanitarianism will not encourage uncontrolled immigration. Our country does need to police its borders and revisit its immigration policies, but it should do so with a generously extended outstretched hand.
Twenty years ago in this newspaper a young Pence said, "I made a commitment to Christ. I'm a born-again, evangelistic Catholic." I am not of that faith but I am certain that this latest action of the governor coupled with his inexplicable position against same-sex marriage is not the best face of Christianity.
Let's think of our own children before rejecting the judgment of anguished mothers and fathers who are willing to make an ultimate sacrifice to protect their children and give them a chance at the American Dream.•
__________
Maurer is a shareholder in IBJ Media Corp., which owns Indianapolis Business Journal. His column appears every other week. To comment on this column, send e-mail to mmaurer@ibj.com.
Please enable JavaScript to view this content.