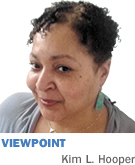 Years ago, when I was a beat reporter at The Indianapolis Star covering local and statewide education issues, I sat in on many meetings of the State Board of Education, chaired by Superintendent of Public Instruction Suellen Reed. I continued an association with Reed after I left the paper to work in communications and public relations with Indianapolis Public Schools.
Reed, a Republican, was elected four consecutive terms to serve at the helm of the department. She had to be a savvy politician to serve so many years. Sure, she had critics and detractors, the loudest coming from within her own party. But in her 16 years of leadership, she refused to allow lawmakers or business and community stakeholders and influencers to politicize education. She didn't believe in putting politics before children.
Strangely, board of education public meetings are much different today.
The current board, all political appointees from two Republican governors, is waging an inexplicable battle for control with Superintendent Glenda Ritz, a Democrat swept into office in an upset election two years ago.
The ongoing rift has been called "dysfunctional" and Ritz and the department characterized as being "under siege." Not content with bickering during public board meetings, Ritz and some board members have treated the public to a blitz of newspaper guest commentaries statewide, each side pointing the finger at the other as the problem.
It's like a school recess game that's gotten out of hand, the kind where each kid receives a timeout in a corner. Clearly, that's not a win-win for Hoosier children.
Ritz isn't responsible for politicizing education policy. That distinction goes to her predecessor, Tony Bennett, the Republican she unseated two years ago.
Fighting between the two parties reignited in June after the submission of the state's No Child Left Behind waiver to the U.S. Department of Education. The board blames Ritz for Indiana's probationary status, but is apparently suffering from selective amnesia. The feds placed the state on probation because of what occurred during Bennett's tenure, not Ritz's time in office.
I'm calling out the board for allowing politics to seep into the process. Instead of releasing rancorous public letters criticizing Ritz's leadership, the board should be laser-focused on boosting student academic achievement and improving underperforming schools.
Is Ritz putting politics before children? I don't think so. But the same can't be said for members of the board. Their actions over the past year indicate something in the buttermilk isn't clean.
As the elected superintendent of public instruction, Ritz is Indiana CEO in charge of the state's education department. The role of the board is to establish policy and the desired outcomes in educational governance, while enabling Ritz and her staff to determine the best practices and methods. That balance worked well under the leadership of Reed, the former superintendent and board chairwoman.
Hoosier taxpayers have made an investment in their schools and the future of their children. But rather than advance the cause of education in Indiana, the ongoing rift is on a fast track of derailment. It's a clear disservice to students, parents, dedicated teachers and school staffers statewide.
The bottom line: People need to play better in the sandbox to make Indiana a better place to live and learn. That applies whether you're elected or appointed.•
__________
Hooper is principal of KLH Communications Consulting, a public relations and education consultancy. Send comments on this column to ibjedit@ibj.com.
Please enable JavaScript to view this content.