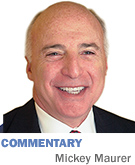 Kennon Ward, a Hoosier by birth, moved back to Indianapolis in 2002 so his mother could help a relative raise four adopted boys. The seventh-grader left Atlanta with his family, who also hoped for employment and a better life. They didn't find it right away. Ward qualified for Indiana's free or reduced-price lunch program.
In addition to a square meal, he yearned to nourish his considerable musical gifts. Ward had learned to play piano at Georgia State University through a grant from the Hank Aaron Foundation, but lessons in Indy were out of the question—until he found Butler Community Arts School. Under the direction of Karen Thickstun, the school provides students an opportunity to learn on the Butler campus from college music majors. Ward was the program's first scholarship recipient.
Today the Community Arts School has about 1,700 participants, two-thirds of whom are on scholarship and more than half of whom are minorities. The aspiring musicians of all ages (the youngest is 5) are instructed by 105 teaching fellows, all trained Butler University students—students like Ray Biederman, who was a violin and prelaw major.
Biederman benefitted from Butler Community Arts School's dual purpose: to teach children music at an affordable price, and to develop community involvement and civic-mindedness in university students. He is now a practicing attorney with Barnes and Thornburg LLP. He enjoys helping young musicians, particularly mentoring Butler teaching fellows. He also founded a youth orchestra in Kokomo.
Occasionally, scholarship recipients repay their good fortune by teaching. Brandon Douthitt, who as a high schooler at Lawrence North qualified on scholarship for private saxophone lessons, is now a student teaching fellow at Butler and one of Butler's top jazz saxophonists. He plans to attend graduate school in Jazz Studies.
The Butler Community Arts School is just one of the many programs offered by the Jordan College of the Arts on the Butler campus. Jordan focuses on five departments:
• Art, concentrating on the intersection of art and design;
• Arts administration, centered around not-for-profit arts management;
• Dance, with a focus on classical ballet;
• Music, combining music with secondary disciplines; and
• Theater, focusing on the development of individual voices.
The college's work is showcased at the Butler ArtsFest, which unites dance, music, theater and individual arts around a common theme in an annual two-week celebration. The inaugural Butler ArtsFest in 2012 included 38 events and was an educational, artistic and financial success. Butler ArtsFest delivers a boost to Indianapolis' art scene and should eventually have a positive impact on local tourism. Work has already begun for the ArtsFest 2015, which is scheduled for April 9-19.
As for Ward, those piano lessons served him well. He auditioned for acceptance at three music schools and was accepted to all three. He chose Columbia College in Chicago. After three years (he plans to finish college), he relocated to Atlanta where he collaborated on music for TV shows. His musical pursuits also included an interlude in San Diego before he accepted his current position in New York as assistant music director of the Salvation Army Phil Ramone Orchestra for Children and the Salvation Army Harlem Temple Corps. He credits the Butler Community Arts School for providing him the strong foundation and discipline to achieve success in the career he has always aspired to have.
Do you have the next Bach or Beethoven running around your house? An Elton John, perhaps? Or just someone who wants to try a saxophone? Finding the right arts-education program for your child can be tough. You want a high-quality program at an affordable price, and you want to make sure the time spent in the program is not only educational but also fun. The Butler Community Arts School is that place. Contact Karen Thickstun, director, Butler Community Arts School to learn more about this fascinating contribution to our city's youth ([email protected]).•
__________
Maurer is a shareholder in IBJ Corp., which owns Indianapolis Business Journal. His column appears every other week. To comment on this column, send e-mail to [email protected]
Please enable JavaScript to view this content.