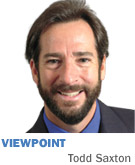 When you think about entrepreneurship, your mental scenery might be the suburban garage, where visionaries like Bill Gates and Steve Jobs started their journey to become tech titans. Or maybe a state-of-the-art laboratory, where biotech breakthroughs transform the business of health. 
It's less likely that you think of local farmers or restaurateurs. But that could be changing, thanks to the growth of food entrepreneurship.
"Food entrepreneurship" broadly refers to new ventures that are redefining how we grow, deliver and consume. Food entrepreneurs tackle global challenges or celebrate the value of being local, and Hoosiers are making their mark at all points in between.
Starting big, entrepreneurial innovation is needed to confront international hunger. It's estimated that more than 1 billion people in the world suffer from hunger today, and by 2050, the global population is expected to grow by another 2 billion.
The challenge seems intractable, but the ingenuity of entrepreneurs can produce exponential progress. In Indiana, homegrown ventures like Beck's Hybrids continue to build on more than a century of advances in agricultural genetics. New companies like West Lafayette-based Spensa Technologies continue to join the battle to produce more food from scarce land.
While big issues like these demand disruptive solutions, another movement asserts that smaller is better—local food pioneers shrink the distance between field and table, streamlining long-distance supply chains … and eliminating the need for preservatives and other additives to keep food safe over such journeys.
With appeals to health and sustainability, companies like Green BEAN Delivery are finding a lucrative market bringing local food to eager customers. Veteran entrepreneur Chris Baggott has turned his attention to the local food market with a 100-acre spread in Greenfield, Tyner Pond Farm, and other locations where he and his team raise livestock with humane practices. (You can sample the products just miles away at his Frosty Mug restaurant in Greenfield!) Baggott is also involved as co-founder of HUSK, shortening the chain for local produce.
Finally, there's the demand for new culinary experiences—different kinds of food and drink, unique ways to enjoy them. Central Indiana success stories in this space are too numerous to do justice, but Chris Eley (Goose the Market, Smoking Goose), Neal Brown (Pizzology, Libertine), Scott Wise of Scotty's Brewhouse, and Martha Hoover's Patachou empire come to mind. New offerings from former Indianapolis Colt Gary Brackett (Georgia Reese's) and Peter George (Peter's) teaming up with Thomas Main (Puccini's) are notable additions.
Of course, these opportunities are all very different. Veteran entrepreneur Mark Mireles wrote recently that "food is a market like the Internet is a market—it's too big to be considered just one 'market.'"
But it's fair to say that food as a category is booming, attracting more than $620 million in year-to-date investments, on pace for the best year ever for food-related ventures.
Venture Club of Indiana recently hosted a panel discussion and entrepreneurial session on "Challenges and Opportunities in Food Entrepreneurship and Investing." Gerry Hays (of Better Retail, and new food accelerator Tinker Flats), Baggott and I organized the session, which got a great reception from food entrepreneurs of all types.
Food doesn't rival tech in private equity, and the kitchen might never replace the garage as the entrepreneurial archetype. But it's certainly become more appealing to investors hungry for promising opportunities, and the Venture Club session shows intense interest and activity close to home. With more networking and success stories to emulate, the appetite for new food-related ventures will only grow.•
__________
Saxton is an associate professor of strategy and entrepreneurship at the IU Kelley School of Business Indianapolis, where he also serves as the Indiana Venture Faculty Fellow. He is the incoming board president of the Venture Club of Indiana. Send comments on this column to ibjedit@ibj.com.
Please enable JavaScript to view this content.