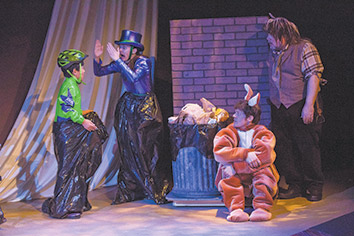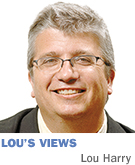 Theaters often complain about the challenges of getting young people to see plays. But anyone who frequents downtown during regular office hours might have trouble believing that, given the steady stream of buses loading and unloading school kids at the Indiana Repertory Theatre. At IRT, student matinees can outnumber evening shows for such productions as "A Christmas Carol," "The Giver" and whatever Shakespeare is in the lineup.
And this is a good thing. I clearly remember field trips to see plays in New York, Philadelphia and Princeton that infused in this Jersey boy a love of theater. And I've held onto the Playbills to prove it.
Now, the IRT is aiming even younger, staging James Still's adaptation of Margery Williams' classic children's book "The Velveteen Rabbit" for the preschool set in its underused cabaret space.
One of the many challenges of adapted children's theater is that the source material is often only a handful of words long. But those who haven't read Williams' toy-becomes-real story in a while, might be surprised at how much meat there is to it—not enough for a full-length play, perhaps, but snippets of dialogue and a clear through-line that give Still something to build from without having to craft this "Rabbit" from whole cloth.
His adaptation keeps the core developments but removes the scarlet fever references, adds a brother character and a pair of insensitive battery-op toys, and
provides a talking-directly-to-the-kids narrator (Andrew Martin, who should be on Nickelodeon's speed dial should a new "Blue's Clues" host be needed). Creative sound design and an elegantly simple set help considerably, as does the fully committed work of Adam O'Crowe as the Rocking Horse and Tyler Ostrander as the title character.
Still resists the urge to add extra adventures or nod too heavily to the adults (always a risk in children's theater). This isn't a show where the adults are likely to have as much fun as the kids—instead, it's a gentle show, as simple as a lap-told story.
Here's hoping the IRT continues to explore more offerings for an even wider range of audiences. Not only is it good for a new generation of potential audiences and the theater's bottom line, it's also another work opportunity for local actors.
Side note: Ostrander should get some awards for most varied back-to-back shows in 2014. He previously played the hooker found nude in a Hollywood apartment in Phoenix Theatre's "Clark Gable Slept Here." Now that's range.•
__________
This column appears weekly. Send information on upcoming arts and entertainment events to lharry@ibj.com.
 
Please enable JavaScript to view this content.