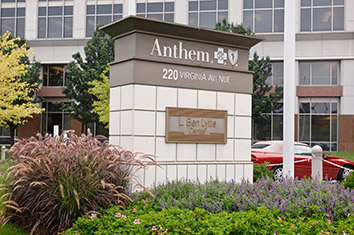 The nation's second-largest health insurance company has officially changed its corporate name from WellPoint Inc. to Anthem Inc.
The Indianapolis-based insurer's stock starts trading Wednesday under the ticker symbol ANTM.
Company leaders announced the change in August, saying Anthem is a brand more familiar to consumers shopping for coverage.
The Blue Cross Blue Shield insurer sells insurance in several states under the Anthem name, which was the company's corporate name before it bought California-based WellPoint Health Networks a decade ago for $16.5 billion. It sells no plans under the WellPoint name.
Anthem is one of the biggest players on the health care overhaul's public insurance exchanges. These exchanges are pushing insurers to sell more coverage directly to consumers instead of through employers.
CEO Joseph Swedish has said the insurer must call itself by the name customers know best.
WellPoint shares closed Tuesday at $128.71 each, up 42 percent since the beginning of the year.
Anthem Inc. was originally formed in 1995 when Indianapolis-based insurer Associated Group merged with Cincinnati-based Community Mutual Insurance Co. Anthem demutualized and conducted an initial public offering in 2001.
Please enable JavaScript to view this content.